Back in 2009 I wrote a little about august arguments in Italy.  Well, three years down the line, it's looking as if august arguments are likely to be heating up August in Italy once more.
First up was the worrying possibility that the USA may have gone bankrupt.  The consequences of this event, should it have actually occurred, were causing a stir the world over.  In Italy, concerns over the US situation caused the country's President Napolitano to go as far as postponing his annual holiday.  When an Italian cancels his trip to the seaside, believe me, it means something major is up.
Now that President Obama has managed to avoid the bankruptcy of his nation, his Italian counterpart may well toddle off to the beach.
Although it has not been mentioned, another reason for Napolitano delaying his departure (for the volcanic island of Stromboli), may well be that he is expecting political eruptions on his own turf.  Keep reading for more on this.
So, what else is rumbling in Italy?
Tremonti's Troubles
Italy's finance minister, Giulio Tremonti, is facing some difficult questions over his occupation of an apartment in Rome.  His landlord was none other than one Marco Milanese, a gentleman who is implicated in the P4 corruption scandal.  The Honourable Milanese also happened to be one of Tremonti's right hand men.
Minister Tremonti was paying rent on the apartment controlled by Milanese and claims the payments were all above board.  However the fact that some of the rent was paid in cash has raised suspicions that Tremonti may have been evading tax – something he strongly denies.
Further complicating Mr Tremonti's pickle is that dates do not add up.  Italy's finance minister claims he was a staying in premises belonging to Italy's financial police, the Guardia di Finanza, up until 2009, but the Guardia have stated that Tremonti has not been in their premises since 2004.  Mr Tremonti has got quite a bit of explaining to do, it seems.
Curiously, Tremonti has been making claims that he was being spied upon.  Why and by whom has not been established, yet.
As to the outcome of the Tremonti affair, suffice it to say that with regard to his successor, names are being named.
Not only is Mr Tremonti in the spotlight for his apartment stay, he's also fallen out of favour with Italy's Prime Minister, Silvio Berlusconi.
Berlusconi's Trials
No sooner had a new justice minister been appointed than a new draft law managed to gain approval in Italy's upper house – the Senate.
Detractors claim the law will serve to extricate Silvio Berlusconi from his legal woes.  Said law still has to pass through Italy's lower house, but this may not happen seeing as Berlusconi has a somewhat thin and wavering majority there.
This proposed legislation has been dubbed the "long trial" law as it would serve to lengthen trials and in doing so, may well cause legal actions to come to an end owing to time barring provisions which limit the duration of court cases in Italy.
Apparently, if the proposed law actually comes into effect, it will mean that thousands of witnesses can be called.  Seeing as it would take an immense amount of time to hear all these witnesses, court cases would merely, and conveniently for some, fizzle out.  For others, the long trial law may mean that they never achieve legal satisfaction.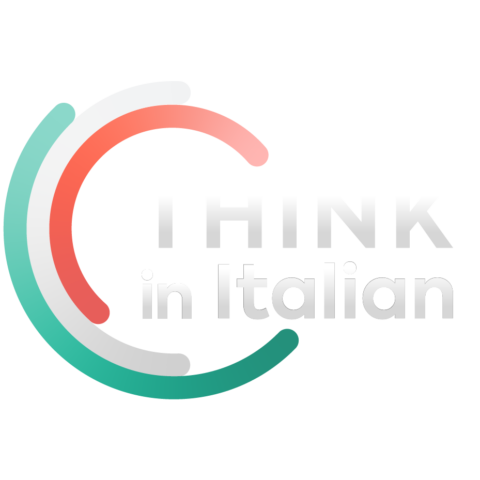 Stop reading, start speaking
Stop translating in your head and start speaking Italian for real with the only audio course that prompt you to speak.
The attitude seems to be if Berlusconi can be kept out of the clink, who cares about anyone else.
Italy's opposition parties are, perhaps understandably, of the opinion that the law is no more than the latest in a long line of "Save Silvio" laws.
Cue more heated arguments, over left-leaning corruption this time.
Bribes to the Left
Italy's right is not the only side to have been embroiled in corruption scandals (P3 and P4).  Now it is the turn of Italy's left, as one of their number has been accused of accepting kickbacks.  The gentleman concerned is one Filippo Penati.  Between bouts of not remembering what happened, Penati denies any wrongdoing.  The case is causing some embarrassment for Italy's PD – democratic party.
So, we have the left sniping at the right over corruption allegations, and, simultaneously, the right having a go at the left over charges of corruption.  Yet another reason for August to be a politically heated month in Italy.
Not over yet.
The Milanese Mess
Marco Milanese, a senior Italian politician is being investigated for receiving bribes in connection with a large number of suspect job appointments, as well as passing on secret information to third parties.  From what is emerging, basically one paid Milanese the requite sum, or a Rolex, speed boat or Ferrari, and one was then guaranteed the position one was after, or one gained access to useful to use against on one's enemies.
In September, Italy's parliament will vote on whether or not Milanese should be arrested.  In the meantime, investigations into his activities are continuing and large chunks of incriminating information are likely to surface this August.
There already seems to be good reason to place Milanese under lock and key, so if more comes out in the investigative wash, Italy's honourable MPs will look as if they are trying to cover something up if they vote against his arrest in September.  The investigations surrounding Milanese are a ticking time bomb.  Only, the clock is running, but nobody knows when the bomb will go off.  Detonation may occur either in August or in September.   The shrapnel from the blast may well be damaging enough to bring Berlusconi's wobbly government tumbling down.
Behind closed doors, Italy's MPs will be arguing throughout August whether or not Milanese should be placed under arrest.  Recently, another MP was arrested after Italy's parliament, much to Silvio Berlusconi's disdain, voted to give the authorities permission to arrest one Alfonso Papa.  The activities of the recently arrested MP may well be linked to the illicit goings on allegedly surrounding Marco Milanese and another player in the complex web – one Luigi Bisignani.
And finally, ensuring there will never be a dull moment in Italy this August, we have the ever argumentative Lega Nord.
Ministerial Controversy
To appease his demanding Northern League (Lega Nord) coalition allies, Silvio Berlusconi allowed the party to move ministers from Rome to Monza.
The move, which happened in double quick time, has proven somewhat controversial.  Italy's President Napolitano wrote a strong letter of protest to Silvio Berlusconi stating in no uncertain terms that the moving of ministers is not permitted under Italy's constitution.
Umberto Bossi, the leader of the Northern League who pushed for the ministerial moves (and who stirred up trouble back in 2009), is insisting that the ministers, including himself, will stay in Monza, despite what Italy's President may say.
The ministers in Monza saga is not over yet, and will lead to more august arguments in Italy this August.
Who knows what will explode next?  August is going to be a far from relaxing month for Italy's politicians.