The first article by Italy Chronicles Florence-based intern, journalism student, Diana Besser from Chicago, on her initial impressions of Florence, one of Italy's most famous cities and how its citizens react to Americans.
When I first arrived in Florence about a week ago I did not know what to exactly expect.
Why Florence?
I initially chose to study in Florence because my grandparents are from Italy and they have told me all about how wonderful it is here.  When arriving in Florence, especially from a completely different country you might have the same feelings as I did. I remember being anxious, and a little bit scared.  We all have a set picture in our minds of what things are going to look like, and when I came here it was exactly as I imagined. With such high expectations I also noticed a few downsides to Florence.  Even though I have found some down sides, the ups of this city definitely outweigh them.
Ups and Downs
Some of the ups here to me include the architecture, the food, and definitely the list of things to do.  The first thing I noticed when I arrived here was the architecture, it was just how I imagined; everywhere I looked I saw so much detail.  Hand crafted statues, little details on buildings; it was everything I wanted it to be and then some more.  Next is the food, on the first day I was here I was taken to this small sandwich shop, that is where I first fell in love.  The food here is amazing, lots of flavors put into one thing, and it's definitely a lot healthier than American food.  Lastly is the list of things to do.  You can walk around for days and still not see all of Florence.  There are museums, places where you can go on a long hike, different attractions such as the Duomo, and there a bunch of little markets where you can walk around and browse.  It is so amazing, although with many ups there comes a few downs.
As I continued to walk around I realized that there are some down sides to this wonderful city, some of which include the fact that they know you are not from here and call you out, the crazy drivers, cyclists and motorbike riders, and the fact that if you are trying to learn the language and you struggle a bit, they automatically start talking to you in English.
Ashamed to be American
It was bit of a culture shock the other day when I was walking down the street and this group of guys instantly knew I was American, they proceeded to follow me chanting U-S-A.  I have never felt so ashamed to be an American, I was scared that everyone would hear them and that everyone was looking at me and it felt like a walk of shame.  Next was the driving here, it does not matter if they are riding a bike or driving a car, you better watch out.  In America we have this thing called pedestrians first, in Florence Italy it is like they are playing a game of "How many Americans can I hit today".  It was something that quite bugged me.
Studying Italian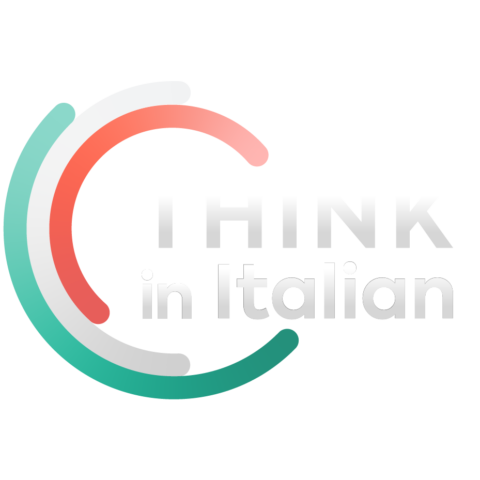 Stop reading, start speaking
Stop translating in your head and start speaking Italian for real with the only audio course that prompt you to speak.
I am currently enrolled in an intensive Italian language course here, meaning I am making an effort to learn the language,  I cannot even tell you the number of places that I have been that automatically started speaking English to me when I was struggling.  I initially took offence because I am truly trying to make and effort, but they look at me as if I am stupid.
Not Easy to Spark Conversations in Italy
Overall if you travel to a country and stay a while you will notice plenty of differences, some good and some bad.
Something I have noticed is you cannot really start conversation here, or walk down the street and smile at someone randomly.  In America, if someone you do not know comes up to you and makes conversation with you, you talk back.  In Florence you just have to keep moving along because if you make initial conversation it could mean something else.
Jet Lag Makes First Days Tough
Another difference is the time change , I am from Chicago where there is a 7 hour time difference, the first few days I was here all I wanted to do was sleep, so if you do come here, be prepared for a totally new sleep pattern.  A bit of a nicer difference is the prices here.  Groceries, and little simple things are much cheaper here then they are back at home which makes is more liveable.  Despite the differences, Florence is a remarkable place, and I can guarantee you that upon your arrival here you will be amazed.  I was.
[Picture Taken By : Diana Besser]