Most will now know that Apple has launched the latest incarnation of its iconic much-more-than-a-mobile-phone iPhone – the iPhone 4 or should that be iPhone 4g?  It sounds as though Steve Jobs' latest and greatest is a real technological jewel too.
Hot on the heels of the launch of the iPad, which aroused much curiosity in Italy, and had Italians in Rome and Milan queuing up to buy one of the things, the iPhone 4 is likely to generate almost as much interest, even if the forthcoming iPhone is basically an rehash of an existing product, and not, unlike the iPad, something completely new.  Will the iPhone 4 be popular in Italy?  Most probably, especially up here in Milan, where you see more than a few iPhones on the streets.
In style conscious Italy, the iPhone is a fashion statement, and it compliments the sophisticated look which Italians like to cultivate.
It is, however, not just in Italy that Apple's mobile phones have proved popular.
iPhone 4 Update 3 August 2010 – The Apple iPhone 4 is Now in Italy!
For details and updates on iPhone 4 availability in Italy, please see the new iPhone 4 Availability in Italy post.
iPhone 4 Update 27 July 2010 – Tim, Vodafone and 3 Italia Release Prices
Over on Tom's Hardware Italy – Apple iPhone 4 prezzi: 3 Italia, Vodafone, TIM – in Italian, you'll find details of the prices of the iPhone 4 in Italy, along with details of Tim, Vodafone and 3 Italia iPhone 4 plans.
iPhone 4 units sold through Apple Store, Apple Store online and certain Apple dealers will be available without a contract – which means they will be unlocked.  According to Tom's Hardware, Apple Store prices for contract-free (unlocked) iPhone 4 units will be:
Apple iPhone 4 16 GB – €659  (€548,27 without taxes)
Apple iPhone 4 32 GB –  €779 (648,27 without taxes)
Apple iPhone 3GS 8GB – €539 (€448,27 without taxes)
For full details, in Italian, hop on over to Tom's Hardware and use Google Translate – or ask a question via a comment.
iPhone 4 Update 16 July 2010 – iPhone 4 in Italy from 30 July 2010
According to an article on the site of Italian newspaper La Repubblica today – 16 July, the iPhone 4 will be available in Italy from July 30.  It is also likely that the iPhone 4 sold in Italy will have the iOs 4.0.1 operating system update pre-installed, as well as the silicon rubber mod which should cure the reported reception problems.  iPhone 4 reception troubles have only caused problems for 0.55 percent of iPhone 4 users, according to Apple.
iPhone 4 Update 9 July 2010 – Call Reception Problems
According to an RF antenna expert who was contacted by PC World, the iPhone 4 does not really have any reception problems.  Although, by all accounts, the signal-strength indicator on the iPhone 4 is somewhat optimistic, other than this, iPhone 4 call reception is as good as its predecessors the iPhone 3, and iPhone 3gs.  Apple has an update to quell the enthusiasm of the iPhone 4 signal-strength indicator in the pipeline.
What is more likely to have caused reception problems for iPhone 4 users is that mobile phone networks are becoming saturated by all the new bandwidth hungry smartphones we are all getting our hands on.  Don't blame Apple until you have checked with other people.  If iPhone 4 users with the same mobile phone provider are are all having reception problems, then this could indicate an overloaded network, and not a malfunctioning iPhone 4.
Actually, experts in Italy have expressed concerns that Italy's mobile phone and data networks may well collapse under the strain of too many smart phones.  I wrote about this recently – scroll down to read the  Italy's Mobile Network May Collapse section of my Italian News Fragments from July 2010 post.
End of Call Reception Problems Update.
iPhone 4 Update – 4 July 2010 – Latest Rumour
The iPhone 4 may be available in Italy on 23 July 2010, with pre-ordering starting the week before.  This is the latest iPhone 4 rumour flying around the web in Italy.  A post on the Italian Iphone site, iPhoneProject.org mentions this date, and I've seen 23/24 July mentioned on other Italian sites too.  Other Italian iPhone 4 sites think the 23 July date is a little optimistic and are saying the end of July is when the iPhone 4 will land in Italy – although the 23 July is rather close to the end of July anyway.
If you are lucky, you might be able to pick up an iPhone 4 if you come here on holiday this summer, although I suspect the first iPhone 4 shipments will be snapped up by Italians  – especially if Apple releases an update to correct the reported iPhone 4 reception problems.
End of Independence Day update.
iPhone Update – 27 June, 2010
The iPhone 4 has hit the UK, and virtually sold out moments after its physical launch.
More significantly, the first iPhone problems have manifested themselves, as was to be expected with such a new product.
The reception of calls can be erratic apparently, and Apple has told people to hold the iPhone in a particular way, although Apple is rumoured to be working on a modification – so that the iPhone 4 can be held normally, one imagines. There is also the small matter of getting the things made in large enough numbers to satisfy the voracious demand.
As a result of high levels of demand (Global crisis, what global crisis?), Apple has been experiencing supply problems which may well slow down iPhone 4 production levels, and thus, limit availability.  The knock on effect may be a delay in the supply of the iPhone 4 to Italy – so expect the July launch date to change.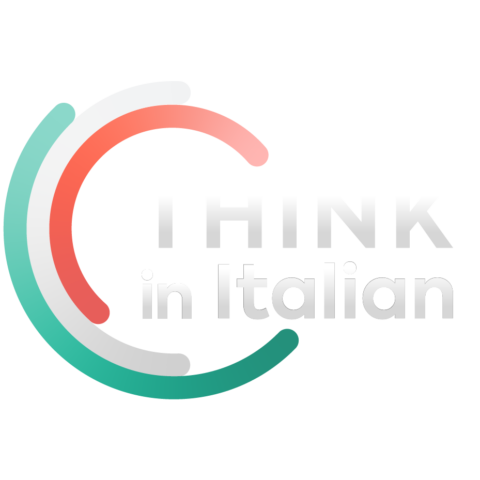 Stop reading, start speaking
Stop translating in your head and start speaking Italian for real with the only audio course that prompt you to speak.
While it is possible for Italians to buy an iPhone 4 in the UK, I do not know whether the UK version of the iPhone 4 has an Italian language option, which is something which will put off many Italians who are not comfortable with English.  Italians who are early adopters are likely to know English rather well, I suspect.
Iphone 4 Pre-Ordering not possible in Italy Yet
On the Apple Italy site it is possible to register to be able to receive an email when the iPhone finally hits Italy. If you would like to be informed on Apple iPhone 4 availability in Italy, then follow these instructions:
Visit this page: Apple iPhone and click on the blue 'Avvisatemi' button.
Add an email address.
Then, uncheck the next pre-ticked box: "Tenetemi anche informato sulle novità Apple, gli aggiornamenti software e le ultime notizie su prodotti e servizi.", unless you want emails in Italian from Apple about everything and anything Apple.
For reasons unknown, there is a pre-checked little blue circle under the 'Località' – 'Location'- heading which says 'Cina'  – China.  Where it says 'Altro' – other – I'd suggest entering the Italian for 'Italy', which is 'Italia'.
Then click on 'Invia' – send – and you should get an email once pre-ordering is possible, or once the iPhone 4 becomes available in Italy.
I have signed up.
This post will be updated once Apple tells me that the iPhone 4 can be pre-ordered or bought in Italy.
End of 27 June 2010 Update
Everyone Wants Iphone
My post on unlocked Apple iPhone availability in Italy jostles in terms of popularity with that of a post all about dealing with traffic infractions.  The iPhone post has 175 comments from those eager to pick up an unlocked iPhone for use in countries where iPhones are generally tied to specific mobile phone service operators.   Over 39,000 people have seen the post since it first appeared back in August 2008, as a matter of interest.  Most of those reading and commenting appear to have been in the market for an iPhone.   I suppose the iPhone post just might have helped generate 20,000 or so sales for Apple, assuming that around 50% of those who visited did actually go on to buy an iPhone after reading my post, in fact, you would not bother reading such a post if you were not seriously thinking about buying an iPhone.  To be honest, though, I have no real way of knowing exactly how many iPhone purchases my post generated, either directly or indirectly.  So far, Steve Jobs has not iPhoned me to say thanks!
Actually, I doubt this will ever happen, not only because the extra iPhone sales BlogfromItaly.com may have generated are minimal in the overall scheme of things, but also because Apple cannot really condone people buying iPhones which are unlocked, as this would annoy all the mobile phone companies which encourage people to sign up for iPhone contracts.
Iphone 4 in Italy – When, and Will it be Unlocked?
Anyway, back to the iPhone 4.  The big question is will the Italy iPhone 4 be unlocked?  The iPhone 4 will probably land on Italy's shores in July this year, according to a report dated June 7, 2010 in Italian newspaper La Repubblica.  It is probable that the iPhone 4 will be available in an unlocked version for Italy's pay-as-you go 'ricaricabile' mobile contracts, but I don't think anyone can be certain about this until the iPhone 4 lands in Italy.  Technology site Mashable indicates that while people in the U.S., the UK, France, Germany and Japan will be able to get their hands on iPhone 4s on June 24, another 88 countries may have to wait until September.  However the wording of the Mashable post indicates that the iPhone 4 will be available in another 88 countries by September, so maybe the new iPhone will arrive in Italy in July.  We'll see.  Then there will be the inevitable technological hiccups which tend to beset the first versions of new gadgets like the iPhone 4.
Iphone 4 – Estimates of Prices in Italy
Italian unofficial iPhone 4 website, iPhone4.it has already published some estimates of iPhone 4 prices in Italy.  According to the site, which bases its estimates on iPhone 4 pre-order prices in the UK, the prices of iPhone 4 models in Italy may be around:
€640 an for iPhone 4 16 Gb,
€770 for an iPhone 4 32 Gb.
Not cheap, but then for a design icon, you would expect to have to pay a premium, and iPhone prices don't seem to put many people off.
Will I get an iPhone 4?
Well, I am tempted.  The enhanced display, coupled with a 5 megapixel camera and the ability to shoot and edit on the go via iMovie for iPhone HD videos appeal, especially to this a blogger and twitterer.
While my beloved Blackberry Bold 9000 does take photos and do videos, their quality, it has to be said, is not great, and the editing capabilities are basic.  On the other hand, my other half's first generation iPhone does take rather good photographs, and I'd say any iPhone would make a respectable alternative to a point and shoot digital camera for many people.  OK, the iPhone images are no match for the flexibility of one of the latest full-blown digital SLRs, but for snapshots, the iPhone does very well indeed.  If you have an iPhone, you probably don't need another digital camera – unless you are someone like me who enjoys struggling around with a dSLR and a bag full of lenses and other bits and bobs.  Luckily, not everybody is like me, so an iPhone might well suffice.
It's amazing how quickly digital camera technology is continuing to move ahead, and problems with grainy pictures taken in low light are starting to become a thing of the past, just ask anyone who is lucky enough to own a Canon EOS 7d.  I can see the day when mobile phone cameras will produce photographs of a quality which will rival those of many traditional cameras.
What mobile phones like the iPhone and the Blackberry can do which even many expensive digital SLRs cannot, unless you add on a bulky and expensive accessory, is to transmit photographs and videos to the world wide web, to places such as Facebook, Flickr, blogs, and the like, quite easily via a UMTS network connection.  In Italy, you may have some trouble finding a healthy UMTS connection though, so getting those photos where you want is not always as simple as it could be.  Well, this is the Living Museum.
Recently my Blackberry has not been able to receive iPhone transmitted photographs, and it has been having problems surfing the Italian web in central Milan.  This begs the question: Are Italy's mobile networks able to support the ever increasing numbers of smart phones which are hitting the market?  If everyone starts emailing 5 megapixel images from their iPhone 4s, then Italy's mobile networks might overheat, groan silently, and fall over.  If the iPhone 4 does make it to Italy in July, one suspects that Italy's mobile operators, Vodafone, TIM, 3G and Wind, are going to find summer this year long, hot and testing.
While the iPhone 4 shows lots of promise, I think the iPhone 10 will be really incredible, although the tenth incarnation of the Apple iPhone is still quite a few years off!
More Juicy Details of the Apple iPhone 4
Just pay Apple a visit: Apple iPhone
Italy Flavour Iphone Apps
Over on the interesting and informative Italy travel guide site, WhyGoItaly, you'll find a handy post with lots of information on apps for your iPhone which will help you if you are planning on coming  to Italy, or if you are learning Italian:
Italy iPhone Apps for Travel, Language Learning, & Fun

Photo credits:
Er, images used in this post have been 'borrowed' from Apple (I'll remove them, if asked, or ordered, to do so by nice Apple lawyers.).