As I've mentioned a couple of times recently, I was called to appear as a witness in a law suit.  I went to court today.
For reasons of confidentiality, I won't say why, but I don't see why I can't talk about the experience in general. You never know, someone may find themselves in a similar situation someday, so this post may help them understand what to expect, especially if they have been called to appear in front of an semi-formal court in Milan. You will find out why I thought this was 'semi-formal' a little later on.
To kick off, I expected the hearing to be at Milan's main court building, so I went there, passed through the metal detector, entered the huge main hall and found a sign. Only the court I needed to go to was not listed. Wrong building, I thought. I suspected as much, and had even asked my other half if there were other courts in Milan. She said no. Oh well.
I looked around and, somewhat hidden away on the left and right hand sides of the main entrance, there were two information offices. I showed the letter I had received from the lawyers to the lady behind the desk and she shrugged her shoulders as if to say 'Not again', and then she explained that the court I needed to go to was in a street nearby, behind Milan's imposing main court building.
I was given directions, got a little lost, and hopped in a taxi because time was running a little short. That's when I discovered that the other court premises were behind the main building. It would have been helpful, I feel, if the address of this other Milan court had been given in the letter I had received from the law firm which had called me to appear as a witness. If the 'other' Milan court had been on the other side of Milan, I would have had a problem. Moral: Ring and ask for details of exactly where the hearing will be held.
After having arrived at the other court building, and after having passed through, and set off the alarm, of yet another metal detector (If there are a lot of people in front of you, then passing through the airport style system, complete with x-ray machine, could take some time….). At another information desk, I was told that the court I needed to go to was on the first floor, but in the event, the room, for it was not really a court room, was on the second floor. There was a little notice which showed the name of the judge presiding over each 'court' and, luckily, each room was clearly numbered.
I arrived in time, and waited for about fifteen minutes before being called in front of the judge. The hearing was semi-formal, and the room in which the hearing was held was an office. Behind a desk sat the judge, and to either side of the desk were two pairs of lawyers representing the parties.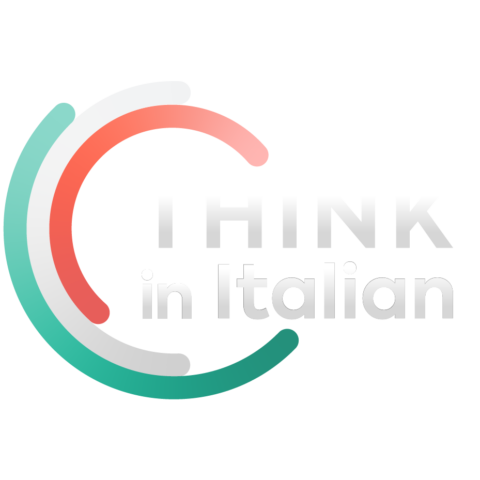 Stop reading, start speaking
Stop translating in your head and start speaking Italian for real with the only audio course that prompt you to speak.
I was told to remain standing while the judge explained that what I was about to say must be truthful, and asked me if I understood this. I replied in the affirmative, and was told I could sit down. I was asked my name, address, date and place of birth, and then was, very briefly, questioned by the judge about the case. While I spoke, the judge wrote what I said, and then read what she had written back to me. This was useful because for a moment I got the impression that she may have misunderstood something I had said. In the event, she had not, and her check confirmed this.
After the judge had questioned me, the four lawyers present were asked if they had any questions, and they said that they had not – to my slight relief. I was then asked to sign the judge's 'transcript' of the statement I had made, and to sign another document. I was thanked and told I could go.
Total time taken: about 15 minutes in front of the judge. I think it went quite smoothly.
As I have already mentioned, the only potential problem was knowing the exact location of the court room.
Oh and one small, obvious, but possibly useful, tip. Make a brief list before the hearing of the information that you think the judge or the lawyers may ask for. I did this, referred to it, and it was handy.
Speaking to a lawyer friend beforehand may also prove useful, as this will allow you to understand what to expect in terms of questioning during the hearing. I did this too because I like to be prepared. I have done a lot of negotiating in the past, and have always found that good preparation helps you keep control of a situation. Yes, I know that this was not exactly a life threatening event, but you never know, and it is better to be safe than sorry.
Finally, my Italian is good enough to allow me to deal with these situations (At least after today, I know it is!), but if you do not speak Italian very well, then it may be a good idea to speak in your mother tongue, in which case, your testimony may be postponed until an interpreter can be present. Not doing this could, potentially, put you in a difficult position, but then again, the lawyers' calling you should consider that a non-Italian speaker may have problems before the hearing in my opinion.
Verdict: In all, a lot less traumatic than a job interview, I would say, but then I was not exactly a key witness, so I did not receive a real grilling. Not fun, but an interesting experience.