A fun guest post from someone who has noticed a few odd things happening to the 'Italian' language.  Over to you Ainsley:
As a Northern 40-something-year-old Englishman, the four years I've spent learning Italian haven't exactly been plain sailing (blame the British school system).
The lowlights have included, on just the third time I met my future mother-in-law, mixing up ho scoperto… ("I discovered") with ho scopato (I f****d). I meant to say the first, before you ask. And don't get me started on the time I asked a Forte dei Marmi waitress whether I could leave la mancia (the tip) on the table. But ended up asking about la minchia (a vulgar term for penis) instead.
Yet sometimes – just sometimes – I wonder why I bothered learning the world's most romantic language when half of Italy seems hell-bent on speaking a bizarre hybrid of Italian and English.  Want more examples?  Well here is a boat load of them for you.
Holiday Anglitliano
Looking for accommodation for that trip to Rome? If gli hotel are full, lo staff might be able to recommend a bed and breakfast. If you're staying for a couple of weeks or more, you might consider renting un loft with un big open-space.
Political Anglitliano
It's the same when you pick up a newspaper. There's Il Premier Silvio Berlusconi committing un altro gaffe. Perhaps lo stress is getting to him. Anyway, he's summoned un meeting of his cabinet to thrash out un nuovo budget. But one reporter's got un grande scoop as it emerges that at un briefing, Berlusconi has blamed his Ministro del Welfare for the deficit hitting un record.
That cut little ice with gli hooligan, who gathered outside parliament to hurl gli slogan. Mind you, it's the reaction from i business leader that Silvio's more worried about. That and the fact that un poll in tomorrow's papers suggests voters think his plans will be un grande flop.
News Anglitliano
Elsewhere in le news today? Un killer on the rampage who left local residents in a state of lo shock. Thankfully, police have now put un stop to his activities.
Sports Anglitliano
Fancy catching up on the football over il weekend in La Gazzetta dello Sport? Well it was il derby between i due club di Milan – Inter and Berlusconi's AC. I fans would have found i ticket impossible to come by because il match era sold-out.
During that match, AC Milan had their rivals on the backfoot with il pressing ‒ until their No9 proved il matchwinner with a goal from un corner. That sparked a few scuffles in the crowd, which kept gli steward busy.
Fashion Anglitliano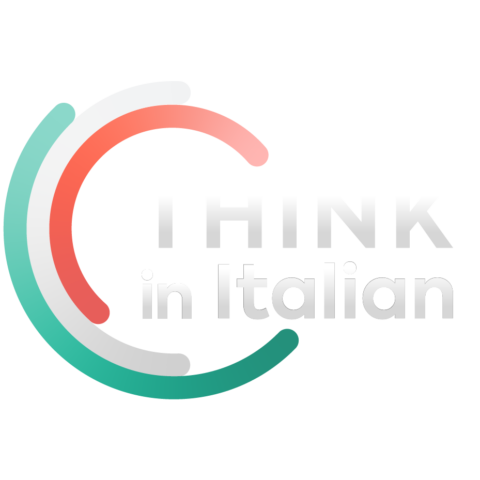 Stop reading, start speaking
Stop translating in your head and start speaking Italian for real with the only audio course that prompt you to speak.
Even worse are the beauty and showbiz magazines, which are everywhere when you pop out to fare lo shopping. Need un po' di restyling, Signora? Then find out all you need know about il beauty, gli accessory-must and il new look for this season, which involves using just sparing amounts of il make-up. I color this year sono black and white. Or try combining un paio di jeans with un T-shirt extra large.
Gossip Anglitliano
Meanwhile, that Victoria Beckham's been photographed wolfing down un snack, which won't do her image any good given that she's always been as much la snob as la sexy. And Madonna's bagged herself un nuovo boyfriend. Seems the pop queen and il suo partner can't wait to spend il weekend together in un resort.
A few pages on and there are delle showgirl, whose ambitions start and end with going on un reality show, swigging i cocktail in un bar and going for a spot of il clubbing where – who knows? – But they might even bag themselves un pop star.
Anglitliano Everywhere!
Speaking as someone who's grown to love Italian, what's so hard about using albergo instead of hotel, spuntino, not snack, velina for showgirl, il fine settimana rather than weekend?
Little wonder that last year the cultural institute the Dante Alighieri Society launched a campaign to defend the Italian language.
But they've got their work cut out to stop Anglitaliano. It's il nuovo trend, don't you know…
—————————–
With great thanks to guest poster, Ainsley Okoro for sharing this with us – Alex Roe.
About Ainsley
Ainsley Okoro writes for the property for sale in Italy website Homes and Villas Abroad, where he specialises in Sardinia property.
As you have read, Ainsley boasts some rather intimate knowledge of Italy.