"The best argument against democracy is a five-minute conversation with the average voter" – Winston Churchill
Just a year and half ago, in November 2011, Italians thought Silvio Berlusconi's political end had finally come. While this gave way to a wave of optimism, many remained cautious and expected "Berluconism" to stick around for much longer.
Berlusconism is more than just a word describing the political career of Silvio Berlusconi, it is the name of a populist, brainwashing "cultural" current that over the last two decades has transformed Italian political debate into a shallow, empty and self-centered battle for power that dragged the country into a post-democratic era.
One of the best descriptions of Berlusconism was recently expressed in a piece in the German newspaper Franfurter Rundschau. Commenting on the formation of the new Letta government and the return of Berlusconi, Arno Wiedmann wrote that for decades "Berlusconi managed to win elections with propaganda which blended the belligerent anti-communism of the '50s with the sexual consumerism of the '90s."
Amplified by the endless power of his media empire, this simplistic and militant rhetoric – which in other European countries would have probably doomed Berlusconi to an early retirement – allowed Silvio to seduce a very heterogeneous group of Italian voters.
From the low-income, uninformed housewife and pensioner who do not read newspapers and get informed through mainstream television programs – preferring entertainment to information – to the self-employed people with high income who worship Berlusconi for his wish to decriminalize tax evasion. Various studies have shown, however, that the common denominator of Berlusconi's electorate is a medium-to-low level of education.
Those described above are the same people who actually believe the recent conviction of Berlusconi for tax fraud was the result of a conspiracy by communist judges. They seem to ignore that to reach a verdict magistrates have to investigate, research and test a lot of evidence for years, and often amid a myriad of difficulties and pressures.
These Berlusconi fans fail to see that their idol was found guilty of having subtracted tax revenue from the taxman. Instead they cling to what they regard as the old, undeniable truth: "magistrates are communist freaks who envy Berlusconi's wealth and success and want his political destruction."
Needless to say this is the same crowd of judge-hating crusaders Berlusconi deployed to stage last Saturday's subversive, undemocratic and deliberately intimidating protest in Brescia against Italy's judiciary. A protest which also witnessed the shameful participation of Angelino Alfano – Berlusconi's heir and current Minister of Internal Affairs and Vice Prime Minister in the new Letta government.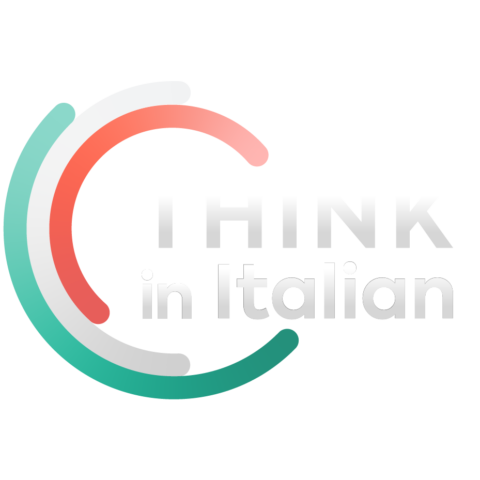 Stop reading, start speaking
Stop translating in your head and start speaking Italian for real with the only audio course that prompt you to speak.
After the protest, the political movement "Il Popolo Viola" posted a pictured on Facebook showing two young men holding a banner which read "Bolshevik justice will not depose you, hail Silvio." Has there ever been a more vivid portrayal of the Berlusconi's disciple?
Berlusconi's voters bear a striking resemblance to football supporters in the general euphoria of a Sunday afternoon.
Unlike the average voter, they are not at all interested in the political program of their party (Pdl) – which over the past two decades has done little more than passing laws in favour of Silvio. Laws which encouraged tax evasion and hampered freedom of press. Instead, very much like football fans, Berlusconi's supporters are moved by a sense of deep and unshakable faith in their leader that the evident economic decline of their nation seems not to have discouraged.
In a nutshell, paraphrasing Winston Churchill's quip, one could say: "the best argument against universal suffrage is a five-minute conversation with the average Berlusconi's supporter."
By Stefano Salustri
Stefano is from L'Aquila, Italy. He has worked and studied for years in different European countries and is currently based in Berlin.
After earning an M.A. from the University of Bath in 2011, he took to writes for various magazines on international politics and energy issues.
Stefano joined Italy Chronicles in December 2012 and contributes articles on Italian news, politics and food.
—-
Image from Il Popolo Viola on Facebook