Not the most interesting title, I know, but having an evening out when you have small children can be a bit a a rarity and merits jotting down a little, or so I think.
Some friends of ours invited us to their house to celebrate a birthday. Things got off to a bad start, seeing as baby, better half and myself all bundled into the car only to find the poor thing would not start. Must use it more regularly. Anyway, we called our hosts to explain our predicament and received a kind offer of a lift from them. Claudio arrived at our house, which is on the other side of town from his and very kindly took mum, dad and baby back to his house for the do. We had understood that there was going to be a quite get together involving a few friends and their offspring. In the end there were around twenty of us, including two little babies, three slightly older babies, including theirs and ours and two full blown kids and all the accompanying adults. It was not the chaos of screaming children that you might have expected, instead it was a relaxed sort of event. The sort of thing that makes you feel that being a parent really is quite fun. I have only just got in an am feeling a little the worse for several glasses of vine and spumante, the Italian version of champagne, which in my opinion is much more drinkable than the vastly overrated French stuff. Claudio has just dropped us off at home after very kindly bringing us back home.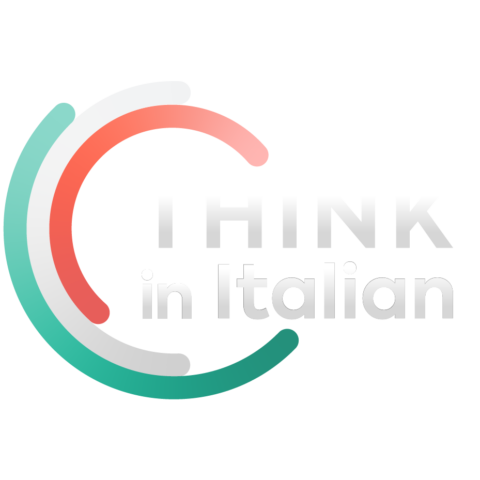 Stop reading, start speaking
Stop translating in your head and start speaking Italian for real with the only audio course that prompt you to speak.
As I said, it was a relaxed evening, the kids did not dominate, they just sort of added to the occasion and did not make there presence felt, apart from in a good way. There were only two foreigners at this do, the Bulgarian girlfriend of an Italian guy and myself. I discovered that one of the men there was a wine enthusiast and we chatted on about wine for quite a few minutes. He certainly knew his stuff and hopefully will write me a little list of good reds to check out. I really hope he remembers, because I would like to be able to know which wines from the bewildering choice which exists here are worth trying. Our conversation was joined by the Bulgarian lady who was curious to know whether either of us had ever tried Bulgarian wines. I have to admit that I could not name any Bulgarian producers, and even though it is possible that I may have tried Bulgarian wine in the past, I could remember nothing about the experience. Funnily enough,neither could the Italian guy, who often frequents wine tastings and is doing a wine tasting course. This guy had however tried some Californian wine and rated it highly. He also knew of some of the best producers of wine around Italy and he liked full bodied reds, which just happen to be my favourite too. He reeled off lots of names, which have all gone in one ear and out of the other, leaving me none the wiser. Do hope he writes out that list for me. So, we talked about wine.
Now, I've not admitted this before, but I am a smoker. I am a little embarrassed about this because I really should know better, because the things do not do you any good at all, and they are getting expensive her. Well, while I was smoking in the smokers corner, a special room reserved for this activity, which took place behind closed doors, seeing as there were only three smokers at the party, I learnt that my fellow smokers were also big fans of blues music, which also happens to be one of my favourite genres. They had even heard of Jeff Healey, which impressed me and my host had at least one Stevie Ray Vaughn CD in his extensive collection. We whiled away more than a happy moment chatting about blues musicians, which made me feel good. Italians have very good taste in music and appreciate things like blues, acid jazz and jazz in general and this goes down very well with me, being a person who cannot live without hearing music as much as possible. Run of the mill Italian pop is not great, but the attitude to music is a little different, here the words often mean something. There a fewer silly love songs and more poetic journeys. As an outsider, you are often left with the impression that lots of the music is quite samey and this is partly true, but the words count more than the music and there is as much chance of an Italian having a hit in Italy with a song built around meaningful lyrics as there is of having a hit with a song containing a catchy melody and meaningless and repetitive lyrics. Marketing men have not yet taken over the music scene yet.
Apart from the good conversations and good company, there was lots of good food and wine. All in all a great evening, and nobody got rat-faced, as an old friend of mine from the UK would put it. I like being in Italy.