Slowly, but ever so surely, Italy seems to be building up to the creation of a convenient amnesty for Silvio Berlusconi. On the pretext of resolving prison overcrowding issues, even Italy's President Napolitano is exceptionally keen on Italy's parliament cooking up a raft of amnesties and pardons.
More than a few Italians, and a few non-Italians, such has this Italy watcher, suspect that an amnesty will let tax fraud, slush fund creating Berlusconi off the hook. Berlusconi has a few other courtroom encounters to manage, but he probably will not have to worry too much about them. A little creative law making may well save is skin.
Reputedly, Berlusconi is rather worried than unless something is done to extinguish what he believes is judicial persecution, eventual prosecutions may cause him to flee Italy. At present, Berlusconi could not do this seeing has his passport has been confiscated, however someone may provide him with a diplomatic passport and this would enable him to leave Italy. He would, one is willing to bet, head for a nation with no extradition agreement with Italy, which is what his late ex-colleague, friend, and convicted thief Bettino Craxi did.
No Punishment for Berlusconi
In the meantime, despite being convicted of tax fraud, there is no sign of Berlusconi being punished for his crime. Last week Berlusconi's lawyers announced that of the two punishment options on offer: house arrest or community service, their client had opted for community service. Just what services to the community Berlusconi will be required to provide remains a mystery, as indeed does when exactly his punishment will begin. A court, committee, or whatever, has to decide whether or not community service is acceptable and also just what Berlusconi will have to do. Only a decision on this probably won't occur until spring 2014, maybe some 8 months after Berlusconi's conviction. At the end of the day, or rather at the end of spring 2014, Berlusconi will begin his one year punishment term, only that one year may end up being reduced to not much more than a couple of months, if that.
Then again, if the amnesty, pardon thing become reality in the name of reducing prison overcrowding, Berlusconi may end up being freed, even if he's never actually been imprisoned. Curiously, the prison overcrowding problem has suddenly become a prioity for Italy. Yes, the court in Strasbourg has told Italy to do something about the situation – there are 65,000 prisoners in prisons only able to hold 47,000, but, the EU also wants Italy to clamp down on its corruption issues. The probable amnesties may help keep a few criminals out of jail, but they may also, and has been pointed out by Italian newspaper Il Fatto Quotidiano, allow around 300 of Italy's politicians to get away with their, alleged, acts of corrupt skulduggery. Alternatives to amnesties and pardons do exist and they would solve Italy's prison overcrowding problem, only these alternatives appear to be being ignored. Why?
Other Solutions to Prison Overcrowding
Instead of using amnesties or pardons to free a few thousand convicted criminals, Italy could either bring forward parole for those who have committed some less serious offences, or, Italy's justice system could permit other offenders to see out their sentences on probation.
Actually, probation could help keep a few out of prison and this too would help reduce the pressure on Italy's bursting at the seams prison system. The 5 Star Movement has another solution too: build and extend a few prisons to increase their capacity. This proposal, along with costings, has been put to Italy's president Napolitano, who for now has remained strangely silent on the Beppe Grillo MPs alternative solution.
Impeach the Partial President?
Talking of Beppe Grillo, as a result of Italy's President Napolitano getting a mite huffy with observations from the 5 Star Movement and others over the amnesty stroke pardon issue being little more than a save Silvio Berlusconi campaign, Grillo suggested impeaching Napolitano for a comment which was clearly aimed at the 5 Star Movement.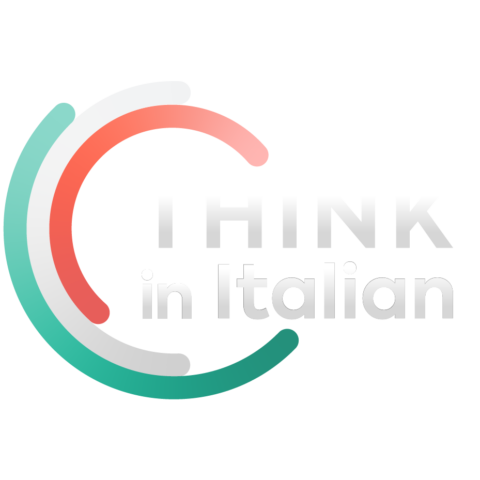 Stop reading, start speaking
Stop translating in your head and start speaking Italian for real with the only audio course that prompt you to speak.
Italy's Presidents are not supposed to take political sides, though Napolitano did appear to be less than happy with the "Grillini" and therefore displayed a certain prejudice. Arguably, though his show of annoyance, he took sides. This, Italy's presidents are not supposed to do. In theory an impeachment action could be brought against Napolitano. In practice though, this is Italy and laws are applied in what can appear to outsiders in a manner which is somewhat random.
Another politician, one Matteo Renzi, a pretender for the throne of Italy's centre leftish PD party, is also unhappy with the prospect of amnesties and pardons which he considers as being a barely serious solution to the issue of prison overcrowding. Renzi's comment resulted in much grumbling from a few parliamentarians, some of whom just happen to be members of Berlusconi's parties. No, that is not a typing error, Berlusconi has two political parties – the PdL and the newly reborn Forza Italia.
The EU Excuse
Italy's parliamentarians are remaining very cagey on whether or nor Silvio Berlusconi will benefit from attempts to reduce prison overcrowding.
One day they are saying he won't, the next they are stating that should the new laws benefit Berlusconi, then that's as will be and that's that. The Berlusconi benefits won't be intentional, seems to go the argument, but they may be a kind of 'collateral effect', what with Italy's laws treating all as equals, except they don't.
That the EU is putting pressure on Italy to sort out its dire prison overcrowding problems is providing Italy's politicians with a convenient excuse along the lines of: "We didn't want to free Berlusconi, but we were forced to do so by Europe"!
In theory, at some point in October, or, at this point, probably November, a vote on whether to remove Berlusconi from Italy's senate should take place. For now though, news on the timing of the vote has become rather scant.
Speculation Time
Now why should Italy's President Napolitano appear to be so keen to help out Berlusconi? Well, Napolitano is mixed up in investigations into mafia-state "negotiations". Berlusconi has long been suspected of ties to Italy's Sicilian organised crime lords, and a recent court case involving Berlusconi associate Marcello Dell'Utri more or less confirmed that Berlusconi did have links to the mafia.
Did Berlusconi and Napolitano just happen to bump into one another at one of the mafia-government meetings? Or did Berlusconi come into possession of proof that Napolitano was embroiled in the mafia-state talks? Pure speculation, of course, but it might serve to explain just why Napolitano is so keen on amnesties and pardons which might well keep convict Silvio Berlusconi on the streets of Italy.
Italy is ever so Machiavellian.