After being initially sentenced to 25 years for the murder of Meredith Kercher, American Amanda Knox was found not guilty on Monday of the crime of which she, ex-boy friend Raffaelle Sollecito and Rudy Guede had been accused.
Guede, who many suspect was the one who actually killed Karcher, elected for a fast-track trial, was found guilty and sent to prison for 30 years.  The 30 year term was reduced to 16 upon appeal.
It was suspected that Amanda Knox and Raffaelle Sollecito also had a hand in the killing of Meredith Karcher – hence the sentences handed down to the two in the first instance. However the case for the prosecution, which at times seemed to move into the realms of pure fantasy, became weaker and weaker as various inconsistencies came to light.
Crucial evidence, such as a bra clasp, was contaminated.  The murder weapon was never found and witnesses for the prosecution turned out to be far from reliable.  Motive and intent appeared to be non-existent.
Little by little, the case against Knox and Sollecito crumbled leaving them both to walk free after what had been an arduous ordeal.
Books have been written about the case and more books will appear now that the pair have been deemed not guilty.
Bitter Triangle
The Kercher murder case led to the creation of a bitter triangle.  One of the points lay in Perugia in Italy, the other in the United States, and the third was to be found sticking in the homeland of the late Meredith Kercher – the United Kingdom.
Italy's idiosyncratic justice system came under the spotlight and many in the United States found Italian justice both difficult to comprehend and incredibly slow.
The antics, combined with what many found to be the rather oddball theories of the Italian prosecutor left many dumbfounded.  Facts appeared to have be abandoned by prosecutors in favor of, second-hand, hypothesis based upon a heady mix of satanic rites and drug crazed sex orgies.  Knox was made out to be the very incarnation of evil itself.  Emotions ran high, whereas objectivity appeared to be conspicuous by its absence.
The Britons who followed the case felt Knox was probably guilty, and English opinions were fueled by reports in the media that Amanda Knox was a nasty, vindictive piece of work who had it in for Meredith.  This was confirmation enough for many of her guilt.
Italians followed the case relatively closely, although perhaps with not quite as much interest as those from the UK and the United States.
At one point another 'victim' of Italian justice, one Silvio Berlusconi looked as if he was about to wade in and save Knox.
Stuttering Justice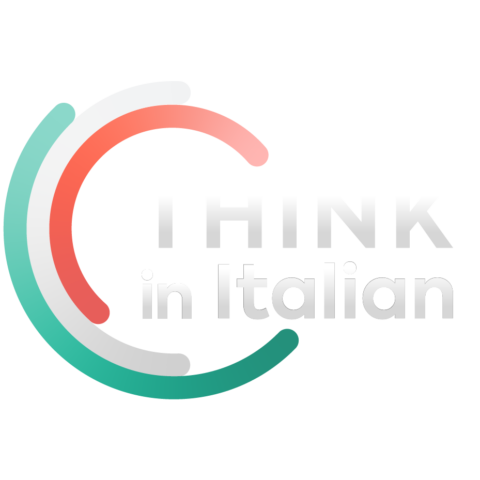 Stop reading, start speaking
Stop translating in your head and start speaking Italian for real with the only audio course that prompt you to speak.
Hearings during the murder trial were days or months apart – with Knox and Sollecito being convicted more than two years after the crime had been committed.
The sloth of the case has left those outside of Italy with the distinct impression that Italy's wheels of justice revolve exceptionally slowly.  In actual fact, the speed with which Italy's courts do not move had caught the attention of others, as revealed in this article from the Guardian from April 2011 – Italy's Quest for Justice:
The European court of human rights in Strasbourg recently again condemned Italy for the excessive duration of its civil and criminal trials. The Council of Europe also passed a resolution in December [2o1o] urging Italy to "come up with an efficient strategy" to speed up "snail-paced" trials and bring its justice system in line with European standards.
Despite the sloth of the proceedings, the forensic bungles and patently odd line of the prosecution, something still does not feel 100% right.
There was the strange accusation laid by Knox against bar owner Patrick Lumumba and stories that Knox and Sollecito's accounts of the killing were contradictory and inconsistent.
My gut feeling is that Knox and Sollecito know more than they let on – but it's only a feeling.
Knox supporters are convinced that Rudy Guede is the only guilty party.  They could be right. Knox and Sollecito have always maintained their innocence.
Murder victim Meredith Kercher's family are uncertain as to whether justice has been served and the impression is that they feel Knox and Sollecito were involved in some way in the death of their daughter.
Near Riot in Perugia
Groups of people in Perugia, the Umbrian town in which the crime occurred, were distinctly unhappy with the liberation of Knox and Sollecito, and after the verdict was announced a near riot broke out.  Shouts of "shame, shame", and "you must die" were leveled at Sollecito's defense lawyer as he left court.
The Berlusconi government, which has never been a fan of Italy's judges or justice system, has already extracted some political mileage from the Kercher case with Berlusconi party secretary and former justice minister stating Italy's judges are never made to pay for their errors.
Knox and Sollecito may well lodge claims for compensation on the grounds of false imprisonment.
It will not be too surprising to hear that Berlusconi and Co are to exploit the outcome of the case in order to justify unusual reforms to Italy's justice system.
Reverberations from this case of murder most foul are likely to cause ructions in Italy for some time to come.