For this week's Italian design article, I interviewed Italian graphic designer and illustrator, Alessandro Bonaccorsi whose work takes inspiration from the colors of  Tuscany.
As well as talking about his work, Alessandro also provides some insight into what it is like to work as an illustrator in Italy.
Paolo Feroleto:  Hi Alessandro, please tell us something about you and the type of clients you work for?
Alessandro Bonaccorsi: I am a graphic designer and illustrator working as a freelancer directly with various businesses and local authorities. I have a special approach to my design: I blend illustration, hand lettering and graphic art, and have recently taken on many Infographics projects.
My clients are varied, from publishing houses, and small business to local authorities, all of which seek something original: the spice that gives back zestier communication.
P.F. What do you think of the contemporary Italian illustration scene?
A.B: I think within the Italian market there are restrictions for illustrators, most creative directors prefer to use photography more than illustration. The result is that most Italian illustrators also look abroad for work, often with great success.
P.F. Do you think Italian illustration continues to look to the past for inspiration or more towards external inspiration?
A.B: In Italy, there still tends to be a romantic notion of what an illustrator does: an artistic craftsman slowly working with traditional tools. Within the pictorial style, the use of acrylic in Italy is widespread, especially through illustration for work aimed at children. The opposite to this is the international arena which offers space and opportunities for illustrators to explore their own style and promote themselves through the web. Illustration is taken more seriously elsewhere and we have to embrace this fact if we are running our own businesses.
P.F. What projects are you currently working on?
A.B: I am currently working on many personal projects, including my own eBook based on the subject of infographics. Client-wise I'm working on developing the images for a self publishing project, adhesive mural graphics for children, and an exhibition stand. A lot of variety!
P.F. Which projects do you enjoy the most?
A.B: Recent projects:
A complex graphics job for Renault Italy which is proving very challenging.
My self promotional book, entitled, "My Grandmother never understood my occupation", Packaging design for a range of cheeses,
An illustration for an anthology entitled, "The Graphic Canyon" and
Poster designs for an event on Self publishing.
I believe I will be prouder of the projects that are yet to come!
P.F. What advice would you offer aspiring illustrators?
A.B: To be inspired by books, films, shows, museums, colours and textures of your own surroundings as they offer a multitude of reference points. Research contemporary designers and understand what they do, how they work, how they can inspire you, it's so easy to do through the web nowadays.
Believe in what you are doing and the possibilities out there, yet also have a Plan B for slower days!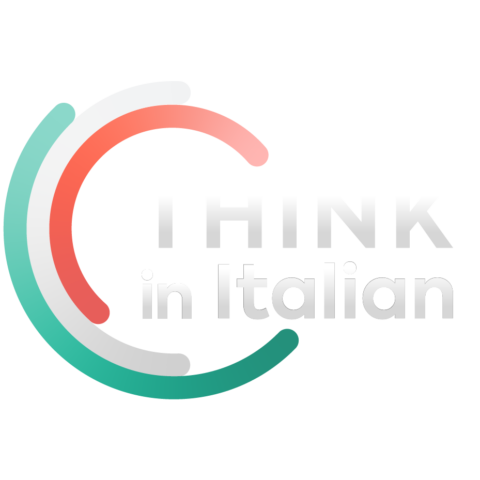 Stop reading, start speaking
Stop translating in your head and start speaking Italian for real with the only audio course that prompt you to speak.
P.F. What characteristics do you believe make a good illustrator?
A.B: To be able to tell a story, to communicate in a direct manner. To immerse yourself in the current market, the message is the priority and how we transmit that to the audience.
P.F. Which contemporary illustrators do you admire?
A.B: So many! Italians – Lorenzo Mattotti, Gianni De Conno, Guido Scarabottolo, Lorenzo Petrantoni,
Stefano Ricci, Simone Rea. Although I find more variety across the world through:
Gerard Dubois, Christian Montenegro, Tatsuro Kiuchi, Pablo Auladell and two illustrators who have changed the landscape of illustration: Topor and Brad Holland.
P.F. What are you optimistic about in terms of illustration in Italy.
A.B: For me, I enjoy the mix of design and illustration in the creation of infographics. I believe that being able to offer this versatility and originality will pay, even in Italy. So those illustrators that embrace design elements such as typography etc. will be considered more useful and not be limited to illustration work. Abroad you see so many examples of experimental graphic design which is much more expressive than here in Italy.
Examples being the work of Sagmeister, Mariscal, Louise Spin, Saul Bass, Milton Glaser to name but a few. Charles Hively, an American creative director, believes the future will be original illustration as graphic design is a pre-packaged luxury. I believe that also in Italy there will be a return to illustration, also because many Italian illustrators are having success abroad and the current generation are making names for themselves, which should make more creative directors notice!
P.F. What differences are there between the Italian illustration arena to others?
A.B: In Italy there are a lot capable illustrators, but there is no huge market place for them, and as I previously mentioned, buyers continue to prefer photographs. Contemporary Italian style is mainly centered around the baroque experimental, almost dreamlike qualities.
P.F. What are your main objectives this year?
A.B: To obtain my first commission with a foreign magazine, to design more infographics, and to produce designs for a merchandise opportunity. Above all, self-improvement and development, giving myself more time with my family and young daughter. And to keep my fingers crossed Italy comes out of this current economic crisis!
P.F. What three things inspire your work?
A.B: The colors of my home area of Italy: Tuscany: the ocra colour of the walls, the orange of the soup, the green darkness of the black cabbage, the severe two-color prints of the churches, the yellow and the red of the hills…
The necessity to do something attractive and intelligent to stimulate people.
To tell stories.
Grazie Alessandro!
To see more examples of Alessandro's work, visit these websites:
About Paolo Feroleto
Designer of the ItalyChronicles.com logo, Paolo Feroleto is Italy Chronicles' resident design hound who sniffs out all things relating to Italian design, as well as hunting down the odd designer for interviews.
A designer of Italian origins, Paolo has over 13 years industry experience obtained from working in mixed discipline design studios in the UK and abroad.
Paolo has worked with a range of clients including large blue chip companies.  His projects include building corporate identity, designing literature, creating stands for exhibitions, devising graphics for retail outlets and websites.  Examples from Paolo's portfolio can be found on his website, here: Four Design, where he can also be contacted.
Paolo also teaches Graphic Design and develops creative discovery workshops for educational and professional environments.