Onna in Abruzzo was one of the many places virtually raised to the ground by the earthquake which hit the Italian region of Abruzzo back in April of this year.  Yesterday, and to much fanfare, ninety four new dwellings were handed over to around 300 people who lost their homes in the earthquake.
The small village of Onna, which was utterly destroyed by the earthquake, has come to symbolise the plight of the people of Abruzzo, and this is why the first new homes were completed in this part of the earthquake struck area.

In England there is an old saying which goes, 'An Englishman's home is his castle', as some may know.  Being English, as I am, I suppose the 47 new houses are the new 'castles' for the Abruzzo people.  These castles are made of wood and cost between 30,000 and 60,000 Euros a piece.  The units themselves were built in northern Italy by the Trentino local authority, and then taken to Abruzzo where they were assembled.  While not permanent, these new homes will allow a few of the 36,000 people displaced by the quake to begin rebuilding their lives.
Around 11,000 people are still living in tent cities in the Abruzzo region, whereas 25,000 continue to be put up in hotels along the Abruzzo cost.  Progress has been made, and in Italian terms, it has been made in record time too, even if one or two comments I read on Facebook yesterday suggested that incentives in the form of backhanders may have speeded the construction of the new homes.  If things move too fast in Italy, people become suspicious.
Aside from suspicions of corruption, the inauguration of the first new castles in Abruzzo was accompanied by a few healthy doses of controversy.
Berlusconi at the Inauguration
Berlusconi's presence at the opening ceremony did not bring pleasure to all those present.  Prior to the inauguration ceremony the residents of Onna were concerned that they were going to be forced to relocate to new homes situated rather too far away, in their opinions, from the village which they once called home.  These worries grew from complaints into threats that they would kick up a huge fuss if forced to move into accommodation adjudged to be too far from Onna.  By all accounts, others in the earthquake zone appear to share the same worries as the Onna residents.
While telling all Italy about the speedy completion of the new homes in Onna, and trying to shine a little golden light on a government whose reputation has been damaged by stories of lewd parties and call-girls, Berlusconi was whistled and heckled by Abruzzo region residents.
The television cameras covering the event seemed to have been instructed to keep only Berlusconi in their viewfinders and to keep whoever was whistling and heckling well out of view.
Spotlights Carefully Focused
Well away from Onna, further arrangements had been carefully made to keep the inauguration in the spotlights, and included Berlusconi's high profile appearance on top Italian chat-show, Porta-a-Porta – Door-to-Door, in English.
The chat show is run by one Bruno Vespa, a Berlusconi fan.  To avoid other potentially anti-Berlusconi criticism, the program Ballarò, which starts before Porta a Porta, was 'moved'.  This caused consternation, and raised suspicions that the Vespa talk show was little more than propaganda exercise for Berlusconi.  Italy's prime minister is having a tough time fending off attacks on quite a number of fronts at the moment.
Owing to the propaganda overtones of the Porta a Porta chat show, the leader of the largest of Italy's opposition parties, the Partitio Democratico – Democratic Party, Dario Francescini, declined an invitation to participate.  For his refusal, Francescini was labelled as being 'arrogant' by chat show host, Bruno Vespa.  The combination of the perceived exploitation of the chat-show to show Berlusconi's government in a good light, plus the delay in the airing of a new series of the Ballarò talk show raised hackles.
It is suspected in Italy that the start of the Ballarò talk show was moved to ensure that everyone tuned into watch Berlusconi on Vespa's talk show, Porta-a-Porta.  In actual fact, 'everyone' turned out to be just under 14% of Italy's television audience.   Comments on Facebook today state that the actual number of people who tuned in to the Vespa show was under 4 million – this figure is supported by official estimates.  This is not a huge number considering that Italy's adult population is around 50 million (CIA World Fact Book).  More people watched a drama over on Berluconi's own Channel 5, as a matter of fact.
Berlusconi On Air
Berlusconi is not a man to miss a golden opportunity, and he did not disappoint.
During the Porta-a-Porta show, he attacked those who oppose him quite openly, and threw in a dig at that Italian newspaper he loves to detest, La Repubblica.   Others in politics, who write in newspapers, and appear on television and who continue to question his wisdom, and behaviour, were labelled by Berlusconi as being a bunch of 'farabutti'.  'Farabutti', incidentally, can be translated as 'rascals', 'tricksters' and 'buggers'.  As to which meaning Berlusconi wanted his audience to understand, we can only guess.
Whilst having a good go at his adversaries, Berlusconi mentioned three programs he considers to be too anti-Berlusconi.  The programs which Berlusconi so dislikes are, the already mentioned Ballarò, Report, a superb investigative documentary series, and an old adversary, Annozero, another political talk show.  There are lots of political talk shows on Italian television, probably because Italy's politicians do a lot of talking.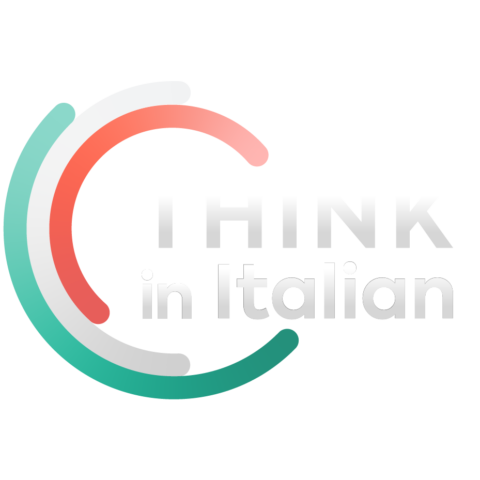 Stop reading, start speaking
Stop translating in your head and start speaking Italian for real with the only audio course that prompt you to speak.
Italy's Prime Minister also reiterated (see Sources) that press freedom was not under threat.  This is true.  As long the Italian press does not criticise Berlusconi, it will remain perfectly free.
Berlusconi Looked Agitated
As I've noticed during a number of his recent television appearances, last night Berlusconi looked to be a man trying to control his emotions, almost as if he were trying not to blow his top in public.  Whatever he does at the moment appears to spark controversy and not really achieve the desired effect in terms of restoring faith in his capacity to rule Italy.
La Repubblica
Italian newspaper La Repubblica, which devoted a section of today's front page and all of pages one and two to Berlusconi's appearance on the Porta-a-Porta talk show, does not speak highly of Italy's Prime Minister's part in the show, labelling it as a misuse of a public service.
Support for Berlusconi
Meanwhile, Berlusconi continues to maintain that poll results demonstrate that he has the support of 68% of the Italian population.  This too, is something he slipped in during his talk show performance, just for good measure.  He also played down what is being portrayed as a major fall-out with Gianfranco Fini, his number two, as being nothing than minor differences of opinion.
Gianfranco Fini, on the other hand, may not agree, and the fact that Fini is bringing an action for defamation against Berlusconi's brother's newspaper, Il Giornale,  would appear to indicate that the differences between Fini and his boss are a bit more than a minor spat.
How Long Can Berlusconi Last?
The embattled Berlusconi appears to be pulling out all the stops.  He's using his influence on Italy's media to maintain his image, as well as tweaking it to attack all and sundry.  In public he looks like a wounded soldier, while in private he is dipping into his dossiers on those who oppose him and coming up with inventive ways of using the juicy information at his disposal to try to render their attacks ineffective.
The Berlusconi versus the rest battle is very much in full sway, and Berlusconi himself is showing no sign of defeat.
If he does go, then the withdrawal will be strategic, and may, at a guess, involve the excuse of poor health.  He is, after all, over 70.  Berlusconi's age also means that his chances of making a comeback in a few years from now are limited.
Making Fini the king of Italy's castle would not be such a bad move, in that if Berlusconi were to become ill, Italy's present government would probably not crumble , and this would give it the time to sort out some of Italy's many problems.
Summer is over in Italy, but things are still good and hot!
Sources:
Dnews – free newspaper – 16th September, 2009
La Repubblica – 16th September, 2009
Il Sole 24 ORE – 16th September, 2009:  La fiction con Garko batte Berlusconi a Porta a Porta – Drama with Garko beats Berlusconi on Porta-a-Porta- in Italian
CIA World Fact Book – Italy
Il Sole 24 ORE – 7 September – Berlusconi: stampa minacciata?- Barzelletta cattocomunista – Berlusconi: Press under threat? A catholic-commie joke – in Italian