While spending some time in the verdant and semi-unknown Abruzzo region of Italy I met a few people and photographed them.
Here are my photographic portraits along with a little about the Abruzzo people I met, all of whom add to the character of this area of Italy which is worthy of further consideration and exploration.
I like photographing people and trying to capture aspects of their characters in an image.  I'm no David Bailey, I know, but I'll keep shooting away.
Right, on to the Abruzzo people.
The Tour Operator – Fabrizio Lucci
Fabrizio is the brains behind Italia Sweet Italia a tour company which helps visitors to the Italian region of Abruzzo get up close and personal with all that this Italian region has to offer.
The Tourism Consultant  – Gianlorenzo Molino
Gianlorenzo helps promote the Italian region of Abruzzo and works with Fabrizio.  He and Fabrizio acted as my tour guides, showing me aspects of Abruzzo I would not necessarily have discovered on my own.
The famous photographer – Luciano D'Angelo
Reputedly Abruzzo's best photographer, D'Angelo, who I met while I was being shown around a trabocco fishing platform, has produced work for the likes of Conde Nast Traveller and National Geographic Italia, amongst others.  When you see the images on his web site, you'll understand why: Luciano D'Angelo
The Trabocco owner – Rinaldo Verì
Mine of fascinating local information and amusing anecdotes, Rinaldo Verì runs an educational trabocco fishing platform at Punta Tufano in Abruzzo.
Rinaldo's trabocco also doubles as a restaurant which you may well end up eating at, if you take one of Italia Sweet Italia's experience break holidays.
The Vineyard Owner – Nicola Altieri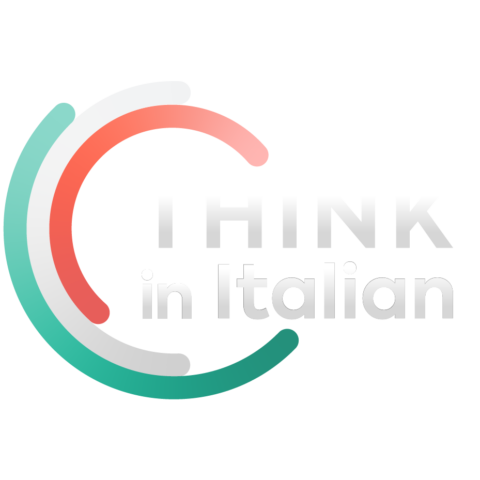 Stop reading, start speaking
Stop translating in your head and start speaking Italian for real with the only audio course that prompt you to speak.
The Altieri family of the Fontefico winery have created an interesting new wine called Titinge, aside from making lots of other good wines in the Abruzzo region of Italy.
Nicola also takes people on tours of his vineyard and shows you where his family creates its wines.  After a tour, you can sip Fontefic0's finest in the vineyard's very own wine bar, where you will also be plied with with local cheeses and an excellent local salami called Ventricina di Vasto which is probably one of the best salamis I have ever tried in Italy.
Nicola is someone you may meet if you try one of Fabrizio Lucci's Italia Sweet Italia breaks.
The Hotelier
She was as charming as she is pretty and runs an equally attractive hotel in central Vasto in Abruzzo.  Sorry, I'm not going to name her, nor am I going to name the hotel she runs.  However, if you go on one of Italia Sweet Italia's Abruzzo experience breaks, you might stay in the hotel and meet her!
As an added incentive to try one an Italia Sweet Italia break – Painting (Abruzzo in Autumn would make a lovely subject), cooking and pottery breaks – you can  Get a 5% discount off advertised prices by using Italy Chronicles' Italia Sweet Italia Blogger Ambassador code: 1011  Simply use the code on the booking page in the "Ambassador Code" box.
The English Expat and Builder – Paul Jennings
Paul Jennings both runs the Fruttanoce Villas and offers his services as a builder in the Vasto area of Abruzzo.  He's a great guy to have a beer with and enjoys life in Abruzzo immensely too.
So, when are you going to Abruzzo?
—————————-
All photographs by Alex Roe using either a Canon EOS 40d and Canon EF 50mm f1.4
or a Samsung TL500/EX1
(The Hotelier and The English Expat and builder).