When you are as perfect as Jesus Christ, it must be very difficult to accept the fact that you may be to blame, at least partly, for the mess you have got yourself into.
This appears to be the problem for self-styled Italy redeemer, Silvio 'The Perfect' Berlusconi.
He has been laying the blame for the spat with his wife everywhere, and anywhere but with himself.  He is, after all, the embodiment of perfection, of that he would not deny.  His long suffering wife, Veronica Lario, and her divorce lawyer, on the other hand, might disagree.
Here is a top ten list of those who Berlusconi is blaming, or thinking of assigning the blame to, for his present marital difficulties.
Who's To Blame for Bothering Berlusconi:
The Top Ten
1. His wife – who apparently lied and owes him an apology, even if he never did attend the 18th birthday parties of his very own children.  Just because Berlusconi is often seen in the company of gorgeous girls does not mean that anything major is going on.  And these girls are all over 18.  A flirt a day, keeps old age at bay!
2. Italy's communist politicians.  The dirty plotters, and it was probably they who seeded the press, and lied to his wife, who lied to him.  Left is never right for Silvio.
3. Italy's media.  Another bunch of probable liars.  Even if he owns most of it, and is said to control the rest, he has been unable to prevent Italy's media lapping up every sordid little detail of his flirtatious little lapses.  Remember though,  Berlusconi will be making money out of  (the lies about) his own misfortune as sales of his paper, il Giornale, and his news magazine, Panorama, rocket.
4. Italy's judges. Bound to be blamed by Berlusconi sooner or later, as they are all commies, and would have been in league with the lying left wing politicos.  And Silvio hates Italy's judges, as they are always trying to punish him from breaking insignificant little things like laws.
5. The foreign media.  Most likely run by a (lying) bunch of commies, and by Berlusconi's arch rival, Rupert Murdoch. Those detestable foreign types just do not appreciate the Italian way.  How can they have the temerity to mock the character of someone who has graced Italy with such glorious television?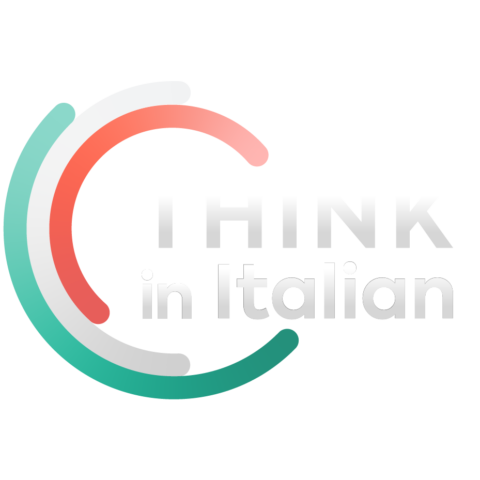 Stop reading, start speaking
Stop translating in your head and start speaking Italian for real with the only audio course that prompt you to speak.
6. Person unknown.  Berlusconi knows that someone used his evil influence on his wife, Veronica Lario.  He has refused to name this despicable individual.  Hey, is it true that Berlusconi suffers from schizophrenia?
7. The Economic Crisis.  Got to be worth blaming for his troubles, and it can't talk back, issue press releases, or engage divorce lawyers.
8. Mara Carafagna for flirting with him.  The press got it all wrong, it was not Berlusconi who wanted to marry her, but she who wanted to marry him.
9. Angela Merkel, the German Chancellor, for not flirting with him.
10. Everyone else, but Berlusconi himself.  They just don't understand what he has done to Italy.
A few more of those who are not blameless could be added too.  Such as the people of Abruzzo for having had an earthquake, and who are complaining that Berlusconi was not too honest when he said that he had the money to rebuild their homes.  They probably started all the rumours that galled Berlusconi's wife into going for a divorce.
The photographers for having taken his picture at the 18 year old babe's birthday bash could be assigned a dose of blame.  The jeweller for having sold him the gold and diamond trinket to give to the 18 year old babe at her birthday party – that jeweller was probably a (lying) commie.  Noemi Letizia, the 18 year old (commie?!) beauty for having trapped him into coming to her birthday do.
Mr Wobbly is another candidate for blame too.  This little chap is always getting us guys in trouble with girls.
A (lying) dog.  Everyone gets a kick out of blaming dogs, and it is probably only a matter of time before Berlusconi blames some dog or other.
Please feel free to name more of those who should be blamed.