After the collapse of Sicily's regional government, elections were held last Sunday to vote for a new one.  While regional elections are often run of the mill affairs, this particular election was regarded as being an indicator of how general elections in Italy might go in Spring 2013.
Italians in general place little trust in their political leaders, and a voter turnout of under 50% reflects just how disillusioned Sicilians are with politics.  A similarly low turnout for general elections is expected, although if Beppe Grillo's five star movement lives up to expectations, voter apathy may have fallen by the time elections are called.
The results of the elections in Sicily, which only really appeared early this morning, are interesting, not only for Sicily, but for Italy as a whole.  And what happened constitutes something of a revolution.
Here are the totals, including votes for alliances:
Rosario Crocetta – Centre-left alliance, 617,073 votes – 30.48% of the total votes cast
Nello Musumeci – Centre-right alliance,  521,022 votes – 25.73% of the total.
Giancarlo Cancelleri of Beppe Grillo's 5 Star Movement earned 368,006 votes – 18.20% of the total.
Cancelleri represented one single party and was not allied with other parties, unlike Crocetta and Musumeci.
Here's how Italy's political parties faired individually:
5 Star Movement – Beppe Grillo – 285,202 votes – 14.9% of all votes cast.
The PD  – Partito Democratico – centre-left earned 257,274 votes – 13.4% of the total.
The PdL – Popolo della Libertà (Silvio Berlusconi's party) – centre-right – 247,351 – 12.9% of total votes cast.
Source: La Repubblica – Elezioni Regionali 28 ottobre 2012 – Sicilia
No other individual political party earned as many votes as Beppe Grillo's 5 Star Movement. Early indications via an exit poll were that Grillo's movement may have been on target for as much as 30% of the votes.  While exit polls can be unreliable, the difference between 18% and 30% may indicate tampering.
First things first, the winner.
The New Governor of Sicily
Sicily's new governor, albeit without a majority owing to low voter turnout, will be a man called Rosario Crocetta.
Presently the mayor of a mafia infested corner of Sicily around Gela, Crocetta is know for being openly gay, and for being a strong opponent of the mafia.  Sicily's shadowy but immensely powerful criminal organization tried to prevent Crocetta from being elected as mayor, and attempted to kill him on three occasions.
Against not inconsiderable odds, Crocetta has made surprising headway.  In Sicily which has a reputation for traditional values, the simple fact that a gay mayor was elected indicates, at first sight, a form of cultural evolution.  In actual fact, Crocetta himself has stated that despite the stereotypical image often painted of homophobic Sicilians, in reality, Sicily's population do not really care too much about someone's sexuality.
Crocetta's victory is positive for Sicily, and for Italy as a whole, even if he is linked to Italy's troubled old guard centre-left PD – Democratic Party.
Crocetta is promising revolutionary changes in the way in which Sicily is run and he will continue to clamp down on the influence of the mafia.  Tackling the mafia head on is a dangerous business, so Crocetta will know he can expect further assassination attempts and more.
As well as generating Sicily's first ever gay governor, and only the second in the history of the Italian republic, the success of Beppe Grillo's Five Star Movement in the Sicilian elections is also significant.
Notable Gains for Grillo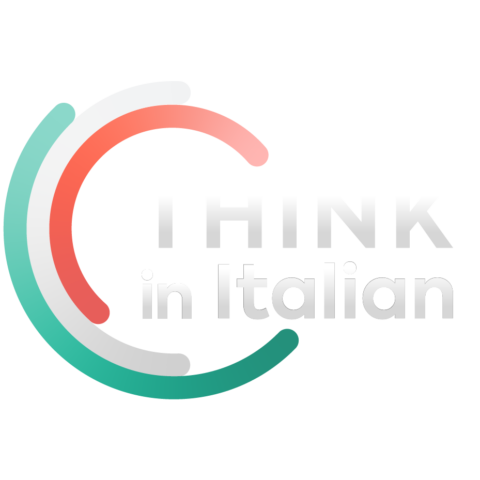 Stop reading, start speaking
Stop translating in your head and start speaking Italian for real with the only audio course that prompt you to speak.
Even if not everybody voted, Beppe Grillo's Movement (Grillo says it's not a party) obtained the most votes of any political 'movement', thus establishing the Five Star people as the biggest single party in Sicily.
The Grillo 5 Star Movement is an attempt by Italians to regain control of democracy in Italy.  The progress of this movement is something of a revolution in itself, as it demonstrates Italians are looking for alternatives to the mainstream political parties, virtually all of which have lost the trust of a large chunk of Italy's electorate.
The victory, in a certain sense, of Beppe Grillo's movement, sends out a very strong message to Italy's mainstream political parties.  That message is either change, or become nothing more than a bleak memory.  There are, sadly, indications that Italy's mainstream political parties have no intention of changing – constant bickering over electoral reforms appear to confirm this.  Incidentally, Italy's President Napolitano nudged Italy's political parties today – telling them indirectly to get their acts together in time for the 2013 elections.
Back to Sicily.  Initial indications are that the new regional government will find governing no simple task.  A spat is brewing as I write.
Revolutionary Friction Already
The 'revolutionary' Crocetta appears to very unhappy with a revolutionary proposal by the Beppe Grillo 5 Star Movement to cut the salaries of Sicilian regional councillors to €2,500 Euros a month from the current €16,000.  Crocetta says many candidates have got themselves into debt campaigning for a seat in Sicily's regional parliament, so a cut to a mere €2,500 a month would be unreasonable.
Grillo leader Cancelleri says he is prepared to back Crocetta, but only if his proposals are seductive – in other words, if they appear to genuinely benefit the population of Sicily.  The 5 Star Movement is in a strong position – but could be rendered ineffective by an alliance of the old guard.
It's looking as if the revolution is not off to a good start.  Old and new politics are already clashing, alas.
Italy's Press Ignored Grillo
Although Beppe Grillo was haring around Sicily supporting his candidate, Italy's national media virtually ignored Grillo's vociferous campaigning.  This may in part be due to worries that Grillo is fully aware most of Italy's press acts as informal propaganda machines for one party or another.  The press in Italy also receives generous funding from Italy's state.  While this is supposed to promote plurality, in actual fact, most papers pander to one political party or another, so reporting is either bland or favorable towards some personality or other.
Bad News for Berlusconi
With a measly 12.9% of the total votes cast, Berlusconi's PdL party did not fare at all well.  In the 2008 Sicily elections, the PdL obtained 33% of votes cast.
The days of the PdL party are numbered and it is looking as though Silvio Berlusconi is sliding towards political oblivion.
The Next Step
What will happen now in Sicily will be as interesting as the election results themselves.
Sicily's finances were left in a very dire state by the wild spending of the island's previous, Berlusconi sponsored, boss, Raffaele Lombardo, so the new administration really does have its work cut out for it.  Even so, if progress is made by the time general elections are held in Italy in spring 2013, the political parties concerned will benefit.
What happens now in Sicily could well determine the future of Italy as a whole. Perhaps Sicily could set an example for the rest of Italy?  Let's hope so.