With my marketing and media relations English classes at the business school where I work, after a few lessons, I hit them with a seemingly very simple question, which flummoxes most of those in the room. That question is: "What are you?". It elicits any number of responses, and leads to many puzzled faces when I say, "Yes, true, and…".
After several attempts, some of those in the classroom cotton on to what I'm looking for – remember these are marketing and media relations masters, but I also ask the students on other master courses the same question – usually around the time they are being prepared for job interviews designed to test their levels of English.
So what is the answer to this innocent sounding question? And what has this got to do with Italy?
It's quite simple when you think about it, even if for many, it's not that obvious – You are a brand.
OK, at first you are not quite Coca Cola in terms of visibility, or Ferrari in terms of reputation, nor are you as fashionable as Armani or Versace, but if you use Facebook, or have an email address, then you have become visible to the rest of the world – and this means potential employers and others who might call you up and push work your way, but if others find something misleading or distasteful about you online, watch out – that job will go to someone else.
In marketing jargon, initially your brand strength is not high, because people are not aware of you – and you are nowhere near being 'top of mind', but you could be, if, of course, you work to raise awareness of your personal brand, as long as you know how.
Move You Career to the Next Level
Personal branding is something which can help move a career off the starting blocks or move an established career to the next level. It can get you, and your company, noticed and help you grow professionally and help your business expand. What's this got to do with Italy? Rather a lot, actually.
Italians Need Personal Branding
In Italy unless you have friends in the right places, it can be extremely difficult to find an opportunity for you to showcase your talents and demonstrate that you are a cut above the rest. Having a good degree does not help much in Italy – especially if you are young. In fact, so many well-qualified Italians have given up trying to establish a foothold in Italy that they have simply left the country, as has been noted by Time: Arrivederci, Italia: Why Young Italians Are Leaving. If only these people had had a go at working on their personal brands via the meritocratic internet – they should have read the book Personal Branding, of which more later. I believe this book on personal branding should be distributed within all of Italy's universities and training schools as it could help young Italians get their careers off the ground and not have to resort to, perhaps, escaping from Italy.
Indeed, therein lies the problem: many in Italy have not quite grasped how much power the internet has. Fortunately though some Italians have realised that the web can help point people in the right direction.
Forward thinking web savvy Italians Luigi Centenaro, and Tommaso Sorchiotti of the Italian company Personal Branding Online are examples of Italians who understand how the web can be used to give people a helping hand.  I met Luigi Centenaro last year and have been meaning to tell you about his company's pioneering activities for some time.
What is Personal Branding?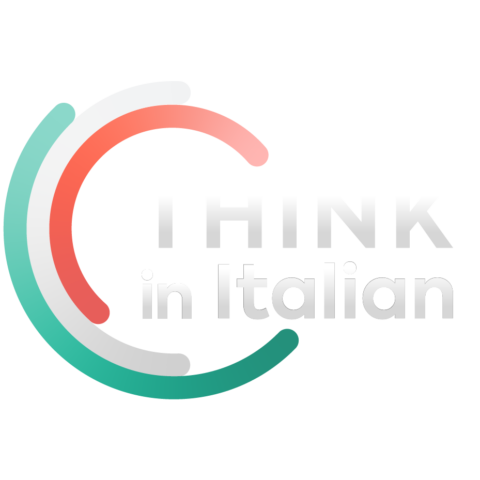 Stop reading, start speaking
Stop translating in your head and start speaking Italian for real with the only audio course that prompt you to speak.
First of all, what is 'personal Branding', and why should anybody need a company to help them with it? After all, you start a blog, pop some information on Facebook, and create a professional profile on LinkedIn and that's it – now, if people look you up, they'll find you, get the right impression and you'll work, and live, happily ever after. Enough. Job done. Alas no.
While some people are naturals at using the power of the world wide web to get themselves noticed, not everybody is wise to the ways of the web, so to speak, and they do not know how to exploit its power to get themselves and their talents noticed. Other people simply have no idea where to start when it comes to setting up a blog – which, as I know quite well, is not as simple as it may seem. Then there are the pitfalls – set things up wrongly and you risk damaging your personal brand and, in turn, your life.
Put simply, people do not know how to turn themselves into brand, in other words, to get themselves noticed, to stand out from the crowd and the noise of the world wide web and social media, like Twitter, Facebook and YouTube.
The Italian Personal Branding Experts
This is where Personal Branding specialists Luigi Centenaro, and Tommaso Sorchiotti come in – they know lots about the world wide web and social media and they know how its power can be funneled down the right avenues towards cleverly lined tunnels with a special person at the end – you. And they can set up a blog or personal web site that works.  Centenaro and Sorchiotti can create  essential tunnels and place you in the spotlight at the end of them. By carefully managing your online presence via social media, they'll ensure you get noticed, and your brand strength will grow. Who knows? You could be on the way to becoming as well known as Armani in Italy. You could even become a household name, or at least well enough known for people to think of you first when they need to do something that requires specific skills which you have demonstrated via your online presence.
Personal Branding Online helps its clients with everything to do with personal brand building, up to and including personal guerrilla marketing. Don't worry if you have no idea what this is, Centenaro and Sorchiotti do, and it's perfectly legal too!
While Personal Branding Online work with Italian clients, they can also help expats build their personal brands in Italy. Being Italian, they know Italy, so they know what works and what doesn't. Luigi Centenaro, and Tommaso Sorchiotti know what garners attention in Italy.
How Italian Personal Branding Experts Can Help
Say, for example, you are a writer. You've done well in the United States and in the UK, but you cannot seem to achieve the same level of success in Italy, and you cannot understand why. If this is the case, then it's time to call Personal Branding Online and have them take a look at your case, find out what is not working, change it and create a strategy which will get you noticed in Italy.
Personal Branding – the Book
The Personal Branding Online duo Luigi Centenaro and Tommaso Sorchiotti have published a book called Personal Branding, and it's one of the few, if not the only book on Personal Branding which has been written by Italians. As I mentioned before, this book should be handed out to every young Italian who enters higher education – not at the end of their courses, but right at the start. If this is done, then by the time they have finished their degrees, or whatever, they should be well on the way to becoming brands, and this will improve their chances of finding work, and may even help them command higher wages.
You can find Luigi Centenaro and Tommaso Sorchiotti online at their web site: Personal Branding Online, and they have a Facebook page too: PersonalBranding.it – in Italian.
Luigi Centenaro and Tommaso Sorchiotti's company qualifies as a Good Italian Thing for helping turn Italy into a meritocracy.