I was told about this particular expat run place the other evening when I happened to meet up with the charming Nicole Martinelli, journalist, and the blogger behind entertaining site about Italy Zoomata.com.
Aside from being a mine of interesting information, some of which must remain 'off-blog', after finding out a little more about Blog from Italy's expat accommodation features, she later emailed me information about two expats she knows who run apartments for rent along with a bed and breakfast room down in lovely Tuscany.
I clicked in the link sent by Nicole and hopped on over to discover the Poggio Etrusco Agriturismo and Bed and Breakfast web site.  As a result of my virtual trip, you can read more about this attractive establishment which is very close to Montepulciano, which wine lovers will know is famous for Montepulciano red wines.  Sienna is also within easy reach of Poggio Etrusco, as are the lakes of Trasimeno and Bolsena, and characteristic hilltop town of Cortona is virtually on the doorstep.
This all means that Poggio Etrusco is a great place to use as a base from which to explore the many delights of Tuscany.
Poggio Etrusco Agriturismo and Bed and Breakfast
Situated in the heart of glorious Tuscany, halfway between Florence and Rome, Poggio Etrusco is not only a place to stay but also a full blown an organic farm.  Within the 15 acre grounds of Poggio Etrusco, more than 1000 olive trees are used to produce olive oil.
Also on the food front, guests breakfasting at Poggio Etrusco can expect homemade jams and preserves from the plum, fig, apricot, peach, and cherry trees also found around the farm.
Even holidays spent in the olive groves and gardens of a place like Poggio Etrusco, it has to be said, can often take it out of you, especially in heat of an Italian high summer, and as I know very well there's nothing quite like lazing around in a good swimming pool after a long day spent exploring the local sights and sounds to get you back in that vacation mood.  I'm pleased to say Poggio Etrusco includes this essential vacation ingredient in that it does indeed have a swimming pool, as can been seen in the picture above.
A quick dip in Poggio Etrusco's pool will soon put those wilting from the Italian summer heat to rights.
Owners
Poggio Etrusco is owned by and run by American husband and wife team: artist Johnny Johns, and author Pamela Sheldon Johns.
Pamela Sheldon Johns is an experienced cook who has written no less than 14 cookery books, and has written about the fascinating subject of Italian cuisine.
Pamela's husband is painter Johnny Johns.
After visiting Italy regularly from 1983 onwards, Pamela, Johnny, and daughter Alaia made their home in Tuscany in 2001.
The Accommodation
The Bed and Breakfast
Margherita: A matrimonial room for bed & breakfast stays. Private bathroom and private entrance.
The Apartments
Ginestra: Sleeps two. Apartment with one double bedroom (twin or matrimonial), living room/kitchen with fireplace and one bathroom. Ground floor, private porch.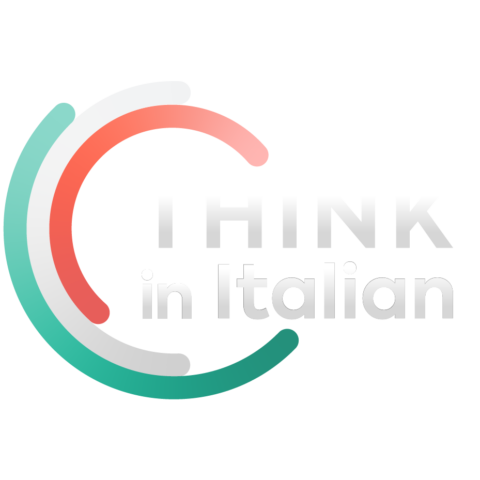 Stop reading, start speaking
Stop translating in your head and start speaking Italian for real with the only audio course that prompt you to speak.
Ginestra can also be joined with the Margherita room to make a 2 bedroom, 2 bathroom apartment.
Gelsomino: Sleeps four. Two bedroom apartment (two matrimonial bedrooms), living room/kitchen with fireplace, and one bathroom. Upstairs, airy and light.
Girasole: Sleeps four. Two bedroom apartment (one matrimonial bedroom and one twin or matrimonial bedroom ), living room/kitchen with fireplace, and two bathrooms. The upstairs secton is very spacious and boasts exceptional views.  As Girasole has internal stairs, it may not be appropriate for toddlers.
Note that Poggio Etrusco has a minimum two night stay policy, although this probably will not cause any problems for anyone, seeing as many more than 2 nights will be needed to take in the surrounding area.
Facilities and Activities
Cleaning service is available.
Cellular telephone rental can be arranged.
Internet access is available nearby in Montepulciano.
Nearby, guests can find bicycle rentals, horseback riding, and tennis.
Swimming pool
Food and Wine Workshops
For a minimum of two aspiring or simply curious cooks, Poggio Etrusco's Pamela Johns, who trained with one of L.A.'s finest chefs, Joachim Splichal, organises a series of voyages into the wonderful world of Italian food and wine.
More details on these culinary trips can be found here:  Cooking Classes at Poggio Etrusco
Organic Olive Oil for Sale
Poggio Etrusco produces attractive bottles of certified organic olive oil, and each bottle sports one of Johnny's self-designed labels.  More details can be found on this page of Johnny and Pamela's website:
Organic Olive Oil from Poggio Etrusco
Although the olive oil is not too expensive, shipping it out of Italy is a bit pricey, alas.  Oh well, I suppose that means you'll just have to go stay with them and do the shipping yourself!
Location
Place: Agriturismo Poggio Etrusco, Via del Pelago 11, Fontecornino Montepulciano, Italy
Region:  Tuscany, Central Italy
Map:  To see where Agriturismo Poggio Etrusco is, visit this link to Google Maps:  Agriturismo Poggio Etrusco
Website:  Agriturismo Poggio Etrusco
Pamela Sheldon Johns' Food Artisans site all about the pleasures of food and wine, and well worth a look.
Artist Johnny Johns' website is also well worth a look too, as his work is interesting and a little different, and you could even have him design a logo for you, when he's not tending to all those olive trees.
Nicole Martinelli's site about things Italian:  Zoomata.com