I guess this is an achievement even if to all intents and purposes this little site should not really have been able to do it, after all there are professional blogs run by teams of people in Italy who should be able to beat little old me.
What am I on about? Ranking! In the world wide web world people use the likes of Google to search for what they are after within the ocean of information which is contained in the world wide web.
People do this by using fairly set phrases which have become labeled 'keywords' by a group of professionals, called search engine optimization specialists, who help site owners draw people into their web sites and, hopefully, become loyal readers or some blog or other, or even better, buy something.
The trick is finding the keywords which 'help' people find you on the world wide web and this is not easy. There are lots of systems and there are more than a few theories. Google rules the world wide web for many sites traffic-wise, but nobody knows exactly how Google waves its complex algorithm powered magic wand and decides which sites appear where in the pages of search results you are confronted with when you search for something like the word 'blog', for example.
According to Google's own data, some 2.74 million Italians search for the word 'blog' in one month.  That's quite a number of people and that they should be searching for something a simple as one word indicates, perhaps, that Italians are not the world's most sophisticated web searchers. I can confirm this to an extent seeing as I do set web search based activities for my students at the Business School of Il Sole 24 Ore where I work, and I am surprised at how many youngsters do not know how to search the web efficiently. It not just what you search for, but how which can make the difference between laboriously wading through pages of search results, and seeing what you are looking for on page one or two of the search results.
For those in the search engine optimization world, having your clients site appear on page one of the results of a Google search for the right keyword is something of a holy grail, only there is competition – lots of it and everybody wants to be on page one.  Getting there is another thing entirely – unless you pay, of course.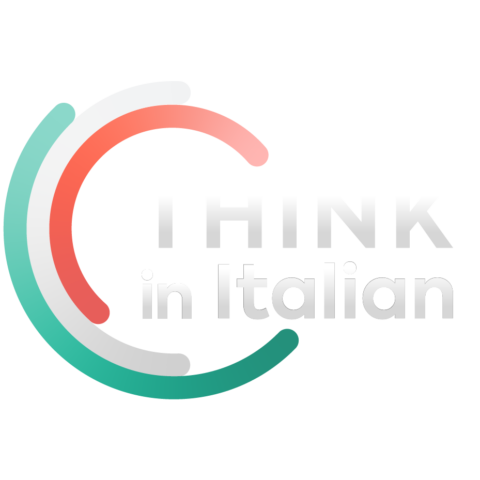 Stop reading, start speaking
Stop translating in your head and start speaking Italian for real with the only audio course that prompt you to speak.
It was with great surprise that I searched for the world 'blog' on Google.it in late November, early December 2010 and found BlogfromItaly.com on the first page of the Google search results (for the technically savvy, no, I was not 'signed in').
Right at the top was the world famous Beppe Grillo blog, and Italian politician Antonio di Pietro's blog usually sits above BlogfromItaly.com in the Google.it search results. What is really surprising is that all of the other blogs or blog related sites listed in the search results are in Italian whereas BlogfromItaly.com is not – it's in English.
Yes, I do pay quite a bit of attention to search engine optimization techniques, but I don't pay anyone for advice or to do the work for me, but I will admit to having a friend who does SEO work professionally. But quite how BlogfromItaly.com has become the arguably number one English language blog which pops up in the Italian Google.it search results is still surprising to me!  I would have expected Italy's SEO professionals to have beaten me hands down. They will now, I'm sure.
I suppose in a way this bears testament to the choice I made in calling this blog: Blog from Italy – 'blog' is a key word, as is 'Italy', and I thought that by combining the two it might make a difference. This seems to have been the case: there are, after all 3.38 billion results at the time of writing for the word 'blog' hiding within Google.it search results and this site is near the top of that mammoth pyramid.
How long will BlogfromItaly.com stay near the top? A good question and one which only Google people will be able to answer.  For the moment, I'm quite a happy blogger from Italy!
Is this 'success' making a difference? No, not really, after all, Italians are not, in the main, confident users of English so once they click on BlogfromItaly.com and see it is in English, more often than not they run away to find a website which is written in Italian.  Oh well, they say fame is fleeting! Being on page one is not everything.