Apologies for my absence.  I took a Christmas break, part of which involved going out and taking a few photographs of Milan in the interests of improving my photography.  One of said photographs has become a festive Guess Where in Italy quiz.
The photograph, which is festive in that there is a fresco on the façade of a Milan church showing the little chap who was born in a stable in Nazareth a good few years ago.  I will admit that I did not photograph the church solely for its religious significance.  In actual fact I liked the golden hue of the evening light which fell on the red brick church at that particular moment.  The shadows left by the branches of a nearby tree added a little je ne sais quoi to the scene.  Well I liked it and that's why the shutter button got pressed.  The original photo looks better – photos for the world wide web, as is the case with this one, have to be shrunken or else web sites tend to become very slow.
For a little festive fun, I'd like one of my readers to tell me where the church in the photograph can be found.  I'm afraid I'm going to ban both Italians and expats who live in Milan from guessing as it will be far too easy for them.
A Prize
For the person who guesses successfully (and who is not Italian or an expat resident here!), there may well be a small prize too in the form of a new book about Italy written by fellow Italy blogger Francesca Maggi.
The book, which goes under the provocative title of 'Burnt By the Tuscan Sun' takes a light hearted look at the quirkier aspects of Italy – yes, there are more than enough to fill a book and by chatting to any expat who lives in Italy or has lived in il bel Paese, I'm sure any aspiring writer would end up with enough amusing anecdotes to fill several books.
Ms Maggi has said I may offer a few copies of her new book as prizes, so this will be the first of several Guess Where in Italy posts for which her amusing tome will be the prize.
I regard Burnt By the Tuscan Sun, which I have read, as something of a must-read for anyone contemplating spending more than a month or so in Italy.  For those considering buying a house here, this book is a must too.  Burnt By the Tuscan Sun will raise a few smiles, I'm certain – but keep in mind that the tales are based on episodes which actually happened.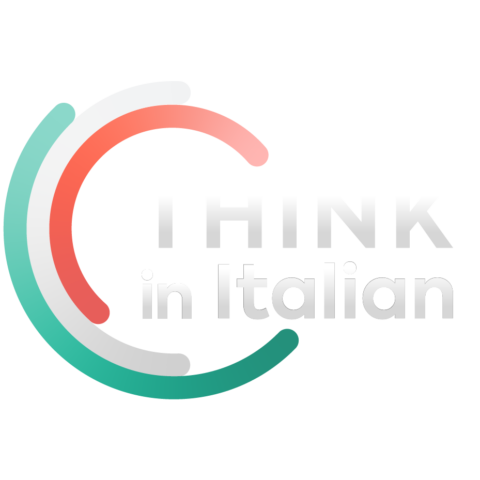 Stop reading, start speaking
Stop translating in your head and start speaking Italian for real with the only audio course that prompt you to speak.
Here's the photograph which may win you a copy of Burnt By the Tuscan Sun:
Can You Guess Where this Church is in Milan, Italy?
I want to know where this church is in Milan – the name of the church and the name of the street in which it can be found.
Please leave your guesses in a comment below.  Do not leave a visible postal or email address in your comment – but do leave a real email address so you can contacted if you turn out to be the lucky winner.
For others who might like a copy of Ms Maggi's take on Italy, it's on Amazon.com – here: Burnt by the Tuscan Sun
We have a Winner!
The church has been guessed correctly by reader Tracey as being San Marco Church, Via San Marco 2, in Milan, Italy.
A copy of the book Burnt By the Tuscan Sun should be winging its way to Tracy very soon!

————————
Photograph by Alex Roe