In Japan a few weeks ago 8 Ferraris, 3 Mercedes and a Lamborghini were involved in a pile up with damage estimated at $4m.
It sounds like a disaster but the silver lining is that Europe is selling luxury cars in Japan.  It is also selling luxury cars in China, in India and in Singapore.
In Singapore all the luxury brands – Gucci, Prada, Louis Vuitton, Chanel and the others – have multiple outlets downtown as well as a presence in all the major malls. Some have queues at the door with security guards letting one customer in at a time.
Mercedes Benz taxis are everywhere and enormous Rolls Royces with darkened windows wait for their owners outside banks and boutiques. And that is only in tiny Singapore.
The EU is the largest exporter in the world. It has extensive overseas markets for industrial products, vehicles, aircraft, textiles and food and can realistically look to real growth prospects for luxury products driven by China and other emerging economies.
Why are Europeans depressed? Part of the answer may be the way sentiment moves in cycles.
Perhaps Greece deserved to fail but it is a relative minnow with a GDP of E230b, 10% of the size of the UK or France. However, the way sentiment has moved against the Euro and Italy in particular following the problems in Greece has not necessarily been logical. Nor has the Merkel Sarkozy response.
EU wide public debt is 80% of GDP against the self-imposed limit of 60%. Everybody is out of order. Only 4 countries are within the permitted limits on GDP and debt – Denmark, Finland, Estonia and Luxembourg. Together they have a GDP of less than 4% of the EU area GDP.
In Italy, debt to GDP is 116% but Italy has sustained a debt to GDP ratio of more than 100% since 1992, almost 20 years, without the market expressing concern about it. Until recently Italy had no problem achieving its borrowing requirement. Something changed.
EU wide the ratio of budget deficit to GDP is negative 6.4% compared to a maximum allowable negative 3%. In Italy it negative 4.6% but is positive almost 1% before servicing debt. Admittedly growth is appalling in Italy but that hasn't changed much in recent years either. What has changed is sentiment.
Italy has some problems with corruption and tax collections but perhaps not as bad as some others. It could certainly do with reform of its labour laws and closed professions but so could many others. Its bureaucracy is too big and pensions too generous but so are many others. The current crisis provides a good opportunity for Monti to push though reforms.
In the Euro zone Germany and France have been calling the shots. However, France is comfortably outside the rule limits itself with a deficit to GDP of negative 7% and debt to GDP of 82%. It has just had its debt downgraded from AAA. Germany's debt ratio is at the same level as France but at least it has kept its deficit in check at negative 3.3%, just beyond the 3% allowable limit.
If, despite all its well-discussed problems, Italy is running a better budget than many of its peers why is it being cast as a pariah?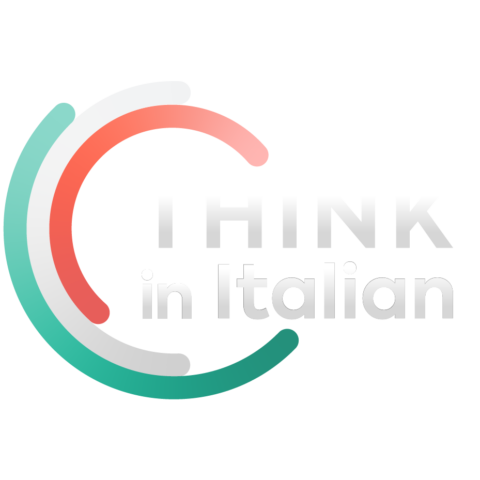 Stop reading, start speaking
Stop translating in your head and start speaking Italian for real with the only audio course that prompt you to speak.
Rather than focus on the dire straits of the Euro and the so-called basket case Club Med economies, Merkel and Sarkozy could consider a different paradigm based on locking Italy in with them, taking a deliberate supply side policy stance and exporting Europe out of its current difficulties.
The focus on the size of the EFSF is a negative. A bailout fund would not be necessary if the markets accept a positive paradigm based on a combination of reform, exports and growth. Merkel and Sarkozy are doing no one any favours concentrating on the negatives. Austerity is a negative; reform is necessary and should be presented as a positive.
Together Germany, France and Italy account for 50% of EU GDP. Together they could develop an export strategy that would propel Europe out of its slump. A coordinated approach to reform should be possible. This is where the effort should be applied.
It is likely the markets would accept a positive plan that involved a commitment to growth and move to take the pressure off bond rates. If necessary, Germany, France and the ECB would need to back up the new strategy and make it clear they were not worried about Italy's debt levels which have been high historically and guarantee any necessary re-financing. Italy has always met its debt obligations.
Italy deserves fresh consideration. Berlusconi is gone. Monti is a positive force for good sense and should be at the table every time Merkel and Sarkozy talk. He should be in on all the conference calls. Together Germany, France and Italy could drive Europe to prosperity. The UK should be in this powerhouse too but that may be a bridge too far for Merkel and Sarkozy.
Italy has a lot to offer. With Monti at the helm, a commitment to reform and policies to encourage export led growth, Italy's debt can be better managed, an optimistic future is credible and confidence in its public finances can be restored. In partnership with Germany and France Italy could play a key role in European recovery.
Italians had no respect for Berlusconi.  They understand their country has been living beyond its means and is not respected internationally. Despite obvious vested interests there appears to be a willingness to adopt reforms. Reform would be more acceptable to Italians if it could be shown that Italy was in lockstep with Germany and France on reform and on growth.
Shown the respect of being equals in this challenge, rather than being treated like naughty school children who are being punished, Italians would be more willing to take their medicine and be part of a European leadership group.  There is not much time. Monti may only have till April 2013.
By Stephen Lusher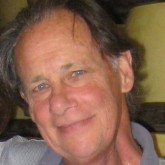 Stephen Lusher served five terms in the Australian Federal Parliament. He worked around the fringes of politics before setting up Lush on Bondi, a trendy bar on Sydney's Bondi Beach.
Frequent trips to Italy led to an inevitable love affair with Tuscany. He and his wife Cathy sold up in Sydney and purchased Il Mulinaccio in 2008.
Within two months of moving to the Chianti Hills he was diagnosed with throat cancer. The experience led to him re-focusing his life and priorities. After a few uncomfortable years he thinks he has it beaten.
His interests include wine, food, history, culture and travel.
He struggles with the Italian language and indulges himself in some occasional writing.