BlackBerry Italy's PR head, Cinzia Liguori, very kindly let me have a BlackBerry Bold smart phone to play with.  Now that I've had the Bold for a year, I thought it might be interesting to write about my experience of using a BlackBerry smart phone in Italy.
Overall, I have to say that I have found the BlackBerry incredibly useful.  Being able to use email, surf the internet, interact on Facebook and Twitter wherever I find myself, has been very handy indeed.
I guess it would be fair to say that the BlackBerry Bold has contributed in no small part towards increasing traffic to BlogfromItaly.com too.
The list of things one can do with a BlackBerry seems to be just about endless.  It's a mobile powerhouse!
Handy Blackberry
Via the BlackBerry, I've been able to follow events, take and post photographs, and organise my day.  That is not all though.  Google Maps, which works better than Blackberry's built in GPS navigation system for some reason, has proven extremely useful, and, amongst other things, has helped me find my way around Rome.
I'm a big BlackBerry fan now, and do prefer it to my other half's Apple iPhone.  The iPhone is an excellent smart phone too, but I prefer the BlackBerry's real keyboard to the virtual touch keyboard of the iPhone.  I could probably become used to the iPhone, but  I'll most probably stick with BlackBerry.
I have not gone overboard installing applications on the Bold because what is already on the phone works fine for me.  All I've added are the mobile Facebook application, and after trying out another Twitter client for the BlackBerry, I've been enjoying the power of a rather useful little Twitter application called UberTwitter, which is little better in some respects  than the TweetDeck program which enables me to tweet from my iMac desktop.
Next on the essential apps for your BlackBerry list is Google Maps with Latitude.
Handy Navigation
Google Maps with Latitude is very, very useful for finding your way around, and its GPS location system is startlingly accurate outdoors, so much so that you can use it to find your way along streets.  For me, getting lost has become a thing of the past, thanks to this clever technology.  I know some people have expressed privacy concerns over Google's Latitude service, but it is possible to hide one's location, so one can remain 'invisible'.
BlackBerry's inbuilt in GPS map system has never really worked for me.
Portable Guide Book
Another nifty aspect of the Bold is that via internet you can use it as an excellent portable guide book.  Indeed, one can whip over to Wikipedia and read up on an area before arriving.
I have been able to check up on which local delicacies to try in particular areas of Italy, which is very handy.  One could even use the Bold's internet system to locate a good restaurant with little difficulty.  Actually, whilst heading for a destination by train, it's great fun to use the Bold to check out the destination.
Of course, once at your destination, you can find your way around using the BlackBerry and Google Maps.
Call Quality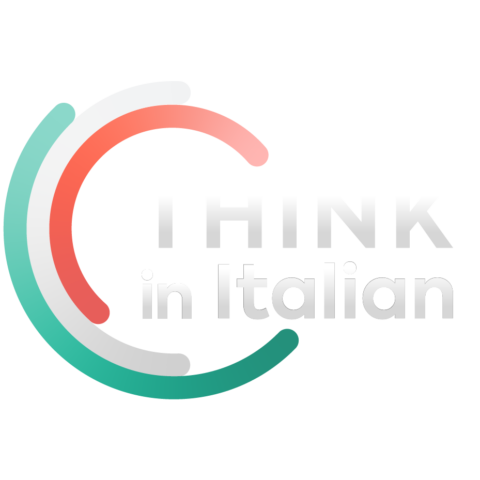 Stop reading, start speaking
Stop translating in your head and start speaking Italian for real with the only audio course that prompt you to speak.
No complaints here, really.  Call quality is excellent.  A little more volume would be handy at times, but I think the problem lies with my deteriorating hearing, and not with the Bold!
BlackBerry Niggles
Not all has been plain sailing though.  The availability of GPS navigation, plus being able to receive and send email, tweet to Twitter and do stuff on Facebook seems to drain the Bold's battery very quickly indeed.  I have been informed that the battery life of more recent model Bold smart phones is greater.
At times, and for no discernible reason the Bold resets itself, but the UberTwitter software is a Beta application, so it is not yet 100% stable, and this could be why my Bold stutters sometimes.  The fact that I've dropped the poor phone a couple of times may not have helped either.  The Bold survived the falls, even if its casing shows the signs of the impacts.  I'm told that the batteries used in Bold smart phones are sensitive to impacts, so I wonder if this has something to do with the reduced battery life I've been getting.
The Pearl
I know that others have had issues with the mini-trackball my Bold is fitted with, but I've not really had too many problems.  On a few occasions it has stuck, and I've not been able to scroll up, but the little ball has always freed itself up.  I become rather sweaty in Italy's steamy summers, and I was worried that this might have had an adverse effect on the Bold, but it has not.  My Bold has boldly soldiered on.
Note that recent versions of the BlackBerry Bold no longer have the little pearl trackball, instead they have a touch sensitive 'square' and navigation is accomplished by dragging one's thumb over the surface of the little square touch pad.  I have used one and found it to be fine, although it might take a little getting used to for pearl users like me.
Mobile Internet in Italy
While BlackBerry donated the Bold to me, I've been paying for the call and internet connections.  Vodafone Italy is my provider and I pay around €10 plus VAT a month for the data connection facility.
Sending and receiving emails has been fine, but surfing the world wide web in Milan has not been great.
Mobile internet in Milan seems to be as slow as sludge, and it's becoming worse.  Peak times, such as early morning and evening, seem to be the worst with some Italian websites either not loading at all, or loading and then crashing.  Oddly enough, websites such as that of the Telegraph.co.uk tend to load more quickly than the mobile sites of the two Italian newspapers I often refer to on the move.
The two Italian newspaper sites I like to look at are those of La Repubblica and Il Corriere della Sera.  Recently, I've all but given up on Il Corriere della Sera's mobile offering, as it just will not even load any more.  The La Repubblica site, on the other hand, tends to be OK generally, although even it can have its off-days.  I installed the La Repubblica mobile site icon to my Blackberry Bold the other day, and as a result the newspaper's mobile site seems less recalcitrant than before.
From what I've understood, Apple's data hungry iPhone, which is all over the place in Milan, places a strain on mobile network infrastructure.  I suppose this could be why Milan's mobile network often slows to a crawl.
Just in case you are wondering, I've used the Bold to connect to the world wide web via wi-fi at home, and it has been very zippy.  The fault for slow mobile connections does appear to lie with Vodafone's mobile network in Milan.
Bold Wishes
If anyone were to ask how the Bold could be made even better, I would say that a larger screen would be nice.  Other than that, I'd like the useful little camera to produce images which are better quality and a little less grainy.  Better video quality would be nice too.  For a form of basic photo blogging, with a better quality camera, the Bold would be a wonderful tool.
Recommended!
I would have no problem whatsoever recommending a BlackBerry Bold smart phone to someone.  Once you've got one of these things, you'll find it difficult to live without.
Thanks Cinzia!
With grateful thanks to Research in Motion's (RIM) Cinzia Liguori, BlackBerry PR Manager for Italy and Greece, for having kindly provided me with a BlackBerry Bold 9000.