For this weeks Food and Wine Friday feature, David Bates, cook, photographer and Villa Sibillini's chef has kindly agreed to give us some insight into the cuisine of the Marche region of Italy.
Over to you David:
I am not even sure I should be writing this, I'm over 50! Is there an age limit on doing a blog post, I don't even know if that's grammatically correct, can you 'do' a blog post!
Anyway here goes with my first ever blog post and I suspect it will bear no resemblance whatsoever to the other major first in my life which occurred over 30 something years ago.
Sensuous Mediterranean Flavours
The food and drink in Italy is without doubt a marvellous experience  and every visitor should take time out to enjoy the sensuous Mediterranean flavours and offer themselves up to the sumptuous range of courses that will be offered wherever they choose to dine in Italy. The wines are a joy to behold, making one believe the grapes have been kissed by angels.
Words and descriptions like this have been seen and read everywhere, from travel books to web sites, from travel columns in the newspapers, to blogs such as this. Is it all true, well in part I suppose so, in my experience though, not necessarily.
That's it then my first blog post, and the Italian Food Police may well come after me this ageing Brit for having the temerity to criticise the sacred Italian cuisine and lock him up for the rest of his natural days!
Le Marche – the meat eating capital of Italy
Let me clarify all this, I live and work in Le Marche the meat eating capital of Italy. The inhabitants are amongst the longest living in the whole of Europe so their diet is obviously a good one, or maybe they are so naturally fit because of the hard work they do, who knows.
I like my food in all shapes and sizes. I enjoy the experience of dining in a Michelin Star restaurant, I want to try the best restaurant in the world, the Fat Duck in Bray, but then on the rare occasion when I collect guests from Ancona you will find me in MacDonald's. horses for courses!
Marche – good, but Sometimes Samey
My credentials for writing this are none other than I cook for our guests at Villa Sibillini, and judging by our reviews on certain sites we seem to do OK.
While the food in this part of Marche is good, is usually well prepared, always fresh and often well presented,  it is all too often the same.  The Antipasti will often be cold meats and cheeses. Then there will be crostini with a selection of toppings, some foccacia and no doubt some pickled vegetables from a jar.
Then for the first course there will be pasta, which will come in a number of different forms and will be served with a ragout, maybe wild boar, or with a cheese sauce.  The main course will almost certainly be a piece of meat griddled with a wedge of lemon.  Vegetables? Yes if you want but they will often be baked and swimming in oil.  Best go for a salad.  Dessert, tiramisu of course, but how can that be served in so many different ways and look so different wherever you go.
Sounds unimpressive?  Well, it is and it isn't.  It is nice to go to an osteria or a bar, and enjoy this food from time to time, which is wholesome, not offensive and is often enjoyed in the company of many other diners that make the atmosphere sensual.  It has to be said though, more often than not, the offering is always very similar.
An interesting aside here is that it is quite rare to find risotto on a menu or indeed any soups in this part of Italy.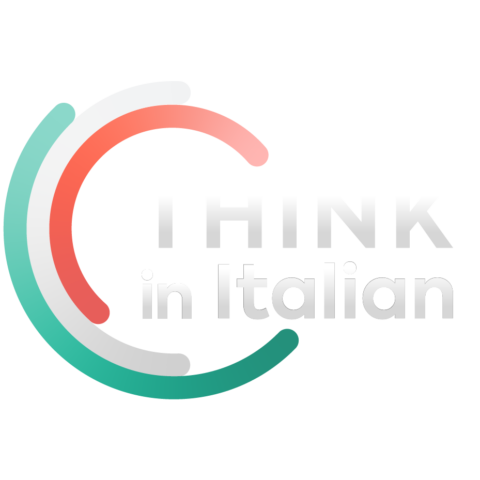 Stop reading, start speaking
Stop translating in your head and start speaking Italian for real with the only audio course that prompt you to speak.
The major appeal for this style of eating is the price.  Very often you can consume all three courses and a dessert plus wine and coffee for around 25 Euros a head, and sometimes a lot less.  So from the visitors point of view it is good value, it's typical food eaten in typical surroundings with the local population of Italians. It is what we all want when we go on holiday and there is nothing wrong with that.
Good Old Pizza – but please, no Pineapple!
There is of course the pizza, and here I will not be swayed, they are the best in the world.
Whatever you choose in the way of toppings or colours they are always a joy. A salad pizza with tuna for lunch is gorgeous and that's as far as they go off the traditional pizza track. Don't even think about pineapple on the top. They are thin and sometimes a little crispy and mouthwatering, so much so I will need a tissue for my keyboard soon.
Some Enlightened Restaurants
There is, however, a light at the end of this tunnel that I would like to share with you.  It's difficult to find the right words to describe it.  If I call it 'fine dining' you will be frightened off.  I suppose the best way of describing the food is that some restaurants have taken the basic concept of the Italian meal mentioned above and moved it on by a country mile.
An example:  Instead of the ubiquitous pickled vegetables from a jar, how about a section of capsicum pepper with a dash of marrow chutney and a slice of salami all roasted in the oven? The taste is extraordinarily good.  Or why not spoil yourself by going for a wedge of fennel roasted with butter and parmesan cheese? Or feast on a simple salad of Rocket, Radicchio and bacon pieces dressed in olive oil and balsamic vinegar. You could lose yourself in a cauliflower soup with cream and Gorgonzola. You get the picture I am sure.
They are all traditional Italian ingredients but prepared and cooked in a very different way. The primi dishes will include risotto with mascarpone and walnuts or pappardelle with cream and mushrooms. For the second course the meats will include duck and rabbit or saddle of lamb and belly of pork with rosemary flavoured potatoes.
Desserts are still the traditional favourites  but the Panna Cotta does not come with fruits of the forest, it is flavoured with Cardamom or real Strawberries and served with reduced balsamic vinegar or toffee twists.
The ambience is different as well, care has been taken over the furniture, which means you can sit on chair for more than thirty minutes without loosing the use of your legs. The colours are co-ordinated and the waiters are dressed in a uniform way. The lights are still too bright but Rome was not built in a day (Yep, this is something which get me too! – Alex).  One other thing about our new restaurants is there is no TV blaring out while you eat!
The Price to Pay
Yes there is a price to pay for this up market form of food.  A three course meal will cost around 30 to 35 Euros but if you don't make a habit of it is nice change, still traditionally Italian but with a little more thought and imagination.
We create many of these dishes here at the villa and I would like to share some of them with you over the coming weeks or months, simple recipes that can be copied in the home, however as we know a picture is worth a thousand words, but my camera is broken, once fixed I will post some of our favourites here.
If you want to know the two restaurants near us (San Ginesio) that are experimenting with their new fusion of Italian food please see our web site.
Take care – David Bates of Villa Sibillini Bed and Breakfast in Le Marche, Italy
———————————
Many thanks for this David!  I second your opinion regarding Italian food.  At times I too find it can be a little on the simple side, and, dare I say this, and risk arrest by the Food Police, a little unadventurous.  I put this down to the Italian palate, which is much more sensitive to subtle flavours.
Back in the UK I was bombarded with strong flavours, curry etc,, and creative combinations, and this is something I miss at times.
However, as you point out, there are Italian restaurants in Italy which are more 'experimental' and the results are often fabulous.  I written about one such restaurant, up here in Milan, before:  Coda di Rospo in Il Quadrifoglio
Here's to your future posts David!