It arrived today, it's black, it's the size of a cigarette lighter, it's made by Creative and it goes by the name of MuVo N200. It has 512 megabytes of memory and it sounds absolutely amazing. If you have not guessed already, it's an MP3 player. I chose it and my father got it for my birthday and sent it over to me. Many thanks dad!
I'd been keeping an eye on the MP3 player market for ages, waiting patiently for the prices to come down and the memory capacity to go up. It was worth the wait, I reckon. For many years I had had personal stereos – a dirt cheap, but robust Sony walkman and then a not so cheap and not as robust Panasonic walkman. I used to listen to my cassettes on the things, but they were never perfect. Tapes hiss and crackle and, let's face it, the sound quality was never really up to much, even with dear old Dolby present. Not to mention the fact that cassettes are just a little bit inconvenient to cart around everywhere. Even then they were better than records. Those old circular vinyl things, were a dead loss for me. They got scratched too easily, or warped. The sound was OK, but they were cumbersome and not exactly portable, to say the least.
Well, now I'm firmly in the MP3 age, and so far, after one evening, I'm loving it. The little player even has an FM radio and the reception, when it is hooked up to a strong signal, is extremely good. Wow. You can even record from the radio, not to mention that you can also record your own dulcet tones if you wish. I did not choose this model for all it's little extras, but the sheer fact that they exist amazes me. It is just so tiny, it is almost beyond belief. You get no jumping of tracks either, seeing as the thing is solid state technology. I do like the Ipods and the other hard disk players, but I can't get over the feeling that they are basically fragile, drop them a few times and they are probably history. Whether this is true or not, it is my perception.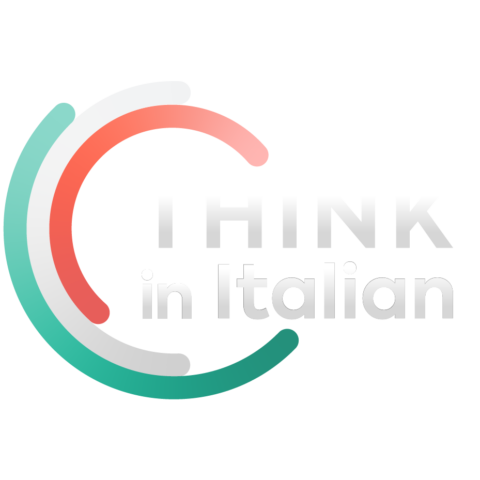 Stop reading, start speaking
Stop translating in your head and start speaking Italian for real with the only audio course that prompt you to speak.
I can even use this thing as a USB key, which means I now have two of these very useful gizmos.
Bad points? Yes, one. The supplied earphones, which do sound good, were made for someone blessed with ears the size of Prince Charles cauliflower wonders. My delicate hearing units are just too dainty for these cork sized things. Pity, as I said, they sound great, once you have pushed them in far enough for them to feel painful, that is. Still, as they say, there is no pleasure without pain.
If you would like to read a good review of this little player, go here.
If you are crafty, and the things are still around in few months time, you could wait until the price drops a bit and then snap one up. MP3 players have come of age. Everything comes to he (or she) who waits. Just wait and see. I waited 40 years!