Italy's antiestablishment though pro-constitution 5 Star Movement did not do anywhere near as well as expected in recent European parliament elections in Italy.
Instead of winning or, as widely expected, coming a close second, the movement stroke political party led by comic turned political activist Beppe Grillo came a distant second to the centre-left Matteo Renzi led Partito Democratico (PD).
Once the election results were clear, the normally vociferous Grillo was left momentarily speechless and even hinted that the election may have been rigged. Now his movement is engaged in some serious navel gazing. There are also some indications it may split into two factions, one of which may stay under Grillo's leadership. The leader of the other 5 Star Movement spin-off, should it ever materialize, is not at all clear.
On the run up to the European elections Beppe Grillo's crowd-drawing campaign shows contained the usual rants against Italy's political establishment, bad bankers, and Europe. This time round, he added threats to subject establishment-friendly journalists and business owners to web-based popular trials. The colourful rhetoric did not have quite the same effect it did during Italy's 2013 general elections when the 5 Star Movement earned itself around 25% of the vote.
On the run up to the European elections Grillo was convinced his movement would win a landslide victory. That was not to be the case.
In the event, and somewhat to the surprise of many, the 5 Star Movement only managed to gain 21% of the vote whereas its main rival, Italy's centre-left leaning PD party scooped nearly 41% of European election votes.
In the aftermath of the European elections, the 5 Star Movement is rethinking its strategy and, possibly, its approach to campaigning. The rants may become a thing of the past. Well, they don't appear to have worked.
Why didn't Italians throw their voting weight behind the 5 Star Movement which promises to clean the rot out of Italy's rather rotten political system?
Well, some Italians were unhappy that Grillo and his crew did not form an alliance with the PD after the 2013 elections, though to be honest, the PD party was not at all keen of welcoming the 5 Star Movement on board and approaches were lukewarm to say the least, if indeed, such approaches ever existed. Even so, moderate 5 Star voters and others tend to believe the 5 Star Movement rejected the advances of PD, even if this does not appear to be the case.
Beppe Grillo, though, always made it very clear that he did not want to form alliances with any members of Italy's established political parties. Not enough voters appreciated this stance though. Those PD voters who voted for Grill0's movement in early 2013 decided to move back to the PD camp during the European elections even if their party had formed an unholy alliance with Silvio Berlusconi's the Popolo della Liberta party and, earlier in 2014, upon ascending to the PD party throne, Matteo Renzi entered into pact with Berlusconi. The details of this agreement have never been made public nor is it clear whether the pact is still in place. The mysterious Renzi-Berlusconi pact did not push voters towards Grillo. On the other hand, Grillo himself managed to deter voters – hence the loss in support between Italy's 2013 general elections and the 2o14 European elections.
Grillo the Fascist Communist
Another aspect which caused voters to shy away from the 5 Star Movement was (is) the perception that Beppe Grillo is a fascist. Those Italians who tend to vote for Italy's moderate left come rain or shine believe Grillo is the new Benito Mussolini.
Then, after the European elections, suspicions of Grillo's fascist leanings were confirmed when, in an attempt to form an effective Europe-sceptic group within European parliament, Grillo made loud noises about forming an alliance with the reputedly fascist Nigel Farage's UKIP.
The reported 5 Star Movement-UKIP alliance has also caused ructions within the 5 Star Movement itself. Some of its members are not at all happy with the idea of a 5 Star Movement-UKIP partnership. There's still no news on whether the 5 Star Movement-UKIP European parliament alliance is to go ahead though Grillo himself still appears to favour it. He's been trying to convince all and sundry that Farage is no fascist. Few seem to believe him though.
The perception that Grillo is a fascist, or worse, a nazi, was played upon by PD leader Renzi to good effect during the European election campaign.
Direct comparisons of Grillo and his movement to infamous Italian fascist Benito Mussolini were not made either by Matteo Renzi, or by centre-right Silvio Berlusconi, though both compared Grillo to another well-known fascist dictator, Adolph Hitler.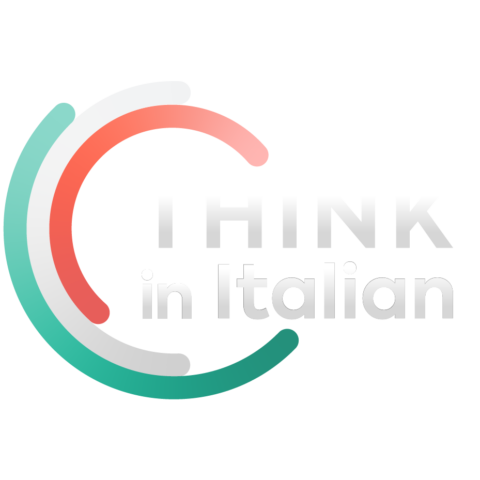 Stop reading, start speaking
Stop translating in your head and start speaking Italian for real with the only audio course that prompt you to speak.
Berlusconi, who is a huge fan of Mussolini, would have been most reluctant to have labelled Grillo as the new Mussolini as this would have backfired. Had Berlusconi done so, those Italians who long for a new Mussolini would have flocked to vote for Grillo. As well as comparing Grillo to Hitler, Berlusconi also likened the comic to Stalin – this would have convinced Italy's commie haters to vote for anyone but Grillo. It almost looks as if Berlusconi managed to shift votes towards Matteo Renzi party.
Both PD leader Renzi and Forza Italia leader Berlusconi devoted a lot of time to attacking Grillo's 5 Star Movement during the European election campaign. Clearly both factions regarded Grillo's movement as a threat after it did so well in the 2013 general election.
What may have happened during the European elections is that enough Italians were scared of Hitler Grillo to cause them to opt for the partially renovated centre-left Partitio Democratico and its cash-handout promising young new leader Matteo Renzi. It is also possible that some of those Italians who once voted for Silvio Berlusconi and who may have voted for Grillo in 2013 decided to lend their support to Renzi. Disillusioned PD voters had offered their votes to Berlusconi in the past. Now that Berlusconi's power is fading, and the allure of the 5 Star Movement is diminishing, it appears that Italy's voters are turning towards the centre-left once more.
Green 5 Stars
Other 5 Star Movement members tend to prefer the idea of forming an alliance with the European Green party, though the Greens don't seem too keen on the idea. Talks are still in progress and a decision on who the 5 Star Movement will form an alliance with is expected at the end of June.
The showy performances of Grillo's people openly fighting Italy's political old guard have not boosted electoral support for the 5 Star Movement as much as it might have liked.
Italian journalist Marco Travaglio has speculated that the presence of Grillo's people in Italy's parliament may have accelerated the decision of the PD party to allow Matteo Renzi to take the helm. Had Renzi not been allowed to oust former prime minister Enrico Letta, the 5 Star Movement's European election performance may have been stronger. Despite the presence of Renzi, the PD party feared that Grillo's movement may have finished a much closer second than it actually did.
Renzi Bought Votes
Another aspect which may have convinced PD voters who had jumped aboard the 5 Star Movement boat to return to the PD fold was Renzi's offer of an €80 a month tax rebate.
Around 10 million Italians are said to be benefiting from the rebate and the handout may have convinced them that the PD party was worth voting for.
In addition to the handout which has actually happened, Renzi's dynamic approach, the introduction of younger politicians combined with his claims that he will accept responsibility for failure are reinvigorating the image of the establishment PD party.
At the end of the day, conservative Italians are more likely to elect the devil they think they know instead of the 5 Star devil they think they don't.
Does the 5 Star Movement stand a chance of ever overtaking the PD? This will depend on Renzi's performance.
For the moment Italians are lapping up Renzi's promises even if he's not yet scrapped all of his party's old guard as he had initially promised.
Which Direction Now?
The 5 Star Movement may recover its lost ground if it alters its tone and adopts a more constructive approach to politics. If it does not, it will get nowhere and this may not be too good for Italy. Regardless of the outcome of the European elections, the 5 Star Movement still has a presence in Italy's parliament and this means it can keep an eye on the tricks of Italy's refaced political establishment. It will shout long and hard if the new guard starts acting in the same way as the old guard. This will keep the pressure on and may even help Italy change for the better.
If Matteo Renzi fails to bring about much needed change to Italy, the 5 Star Movement could conceivably end up, for better or for worse, running Italy. Italians will then discover whether Grillo is the fascist they believe him to be.