2012 has been a very eventful year in Italy.  There was the disastrous Costa Concordia cruise ship wreck, minor and major earthquakes, the Venice and Taranto tornadoes, plus lots of tremors rocking the always tumultuous world of Italian politics.
Here are the Italy Chronicles' articles which attracted the attention of Italy watchers like you during 2012:
January 2012 – The Costa Concordia Disaster
The first 2012 event to generate substantial interest was the Costa Concordia disaster.
If you remember, the vast Costa Concordia cruise liner ran aground just off the picturesque island of Giglio off the coast of Tuscany.  Over 30 people lost their lives and the captain of the cruise liner stirred up a massive controversy as a result of his mismanagement of the incident.  The now ex-captain, one Franscesco Schettino, is facing charges of negligence and of abandoning his own ship in the midst of the evacuation.  The outcome of the case against Schettino will probably be known in 2013.
The Milan Earthquake
Also in January 2012, an earthquake struck Milan.  Earthquakes, while commonplace in Italy, are rarely felt in Milan – but this one was and this Milan-based Italy blogger felt it too.  While the Milan earthquake caused very little damage, it did, as one might imagine, scare Milan's population and lead to the evacuation of schools and offices.
I wrote about the experience here: Earthquake in Milan Today.  At the time nobody knew that another earthquake would be felt in Milan and nor did anyone know that the earth tremors were the precursor for something much bigger, as the population around Modena was to discover in May.
The Cinque Terre – Back in Business
On the good news front, I was happy to be able to write in February that the flood stricken scenic Cinque Terre area of Liguria in northern Italy was well on its way to recovering from the frightening October 2011 floods which left loss of life, chaos and enormous damage in their wake.
The sterling efforts of those living in the Cinque Terre area, along with assistance from Italians and others, meant that visiting the Cinque Terre in 2012 was still possible, as reported.
May 2012: The Modena Area Earthquakes
March and April were relatively quiet, then came the two big Modena area earthquakes which wreaked havoc over a large area of the Emilia-Romagna region of Italy.
Slowly but surely, the area is now picking itself up economically, although there is still much work to be done.
The Brindisi School Bomb
Tragedy once again hit Italy in May 2012 when a bomb went off outside a school in Brindisi in Italy's south.  The bomb killed a 16 year old girl and injured other school children.
The motive for the attack is still not clear but the school bombing incident, combined with the shooting of nuclear industry boss, sparked worries that Italy was on the verge of entering a dark period of terrorism similar to the infamous Years of Lead.
June 2012: The Venice Tornado
After the earthquakes and the bombing came the tornado which tornado which battered Venice on June 12 ripping roofs off buildings and uprooting trees.  Tornadoes do occur in Italy, but they do not often strike Venice, thankfully.
Venice Tornado Video
[youtube width="550″ height="450″]http://www.youtube.com/watch?v=jjPgqbptEDc[/youtube]
The Venice tornado was not the only whirlwind to blow across Italy in 2012.  There was to be another one.
July 2012: The ILVA Steelworks Seizure
The ILVA steelworks situation had been a can of worms for many years and the lid was lifted back in late July 2012 when magistrates decided that toxic emissions the plant had been belching out over the years could no longer be ignored and, controversially issued a court order which resulted in the seizure of what were considered the most health-threatening areas of the huge steel plant.
The storm which blew up around ILVA and which is still in progress, is threatening the economic health of both the Puglia region of Italy and Italy's steel industry as a whole and is putting many thousands of jobs on the line.
As a result of government intervention, pollution levels at the ILVA plant should be reduced and many jobs saved.  The situation has still not been fully resolved though.
After the events of May and June, the period from August to October were relatively quiet months, barring expense fiddling scandals by regional politicians, that is. Though the whole of Italy was being shaken up by the austerity measures and reforms passed by Italy's now defunct technocrat caretaker government led by Mario Monti.
The relative tranquility of the August to October period came to an end in November.
Before you read about what happened:
October 2012: Italian Beer Goes Upmarket
In an interesting development in Italy's brewing industry, it's looking as if beer makers in Italy are transforming beer into a luxury product.  Find out more here: Beer: Italy's Latest Luxury Product
Another novel Italian beer related development was the invention of spreadable beer by an Italian company. Details here: Spread Beer on Your Toast
November 2012: The Taranto Tornado
In November yet another tornado which struck, of all places, the troubled ILVA steelworks in Taranto in south Italy.  As if the ILVA steelworks did not have enough problems of its own.  The tornado was huge and terrifying.  It claimed 3 lives and damaged the steel works.
December – Political Ructions
Was December kind to Italy?  Well, this month has been moderately free of natural disasters aside from the usual flock of avalanches.  Then came something of a man-made disaster brought about by the one man who seems to exert the most influence over Italy – Silvio Berlusconi who decided to bring the technocrat to a premature end.
Throughout most of 2012, Berlusconi and his party supported Mario Monti – for the good of Italy, or so it was claimed.  Then Berlusconi, not long after, coincidentally, a court case went against him, decided Monti was distinctly bad for Italy.  Having dropped Monti, and having decided after much indecision to stand for re-election as prime minister once more Berlusconi then proceeded to state that he would drop out of the election race if Monti stood for election.
Monti, one suspects, was supposed to have phoned Berlusconi and said he would stand as the leader of Berlusconi's, disintegrating,  PdL party.  Only the call never came, so Berlusconi once more claimed Monti was the bad guy.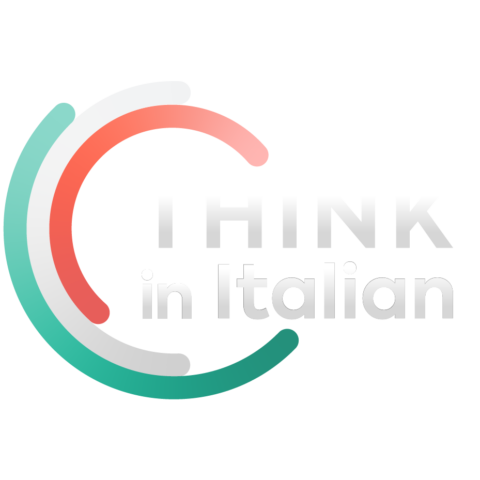 Stop reading, start speaking
Stop translating in your head and start speaking Italian for real with the only audio course that prompt you to speak.
Now Berlusconi is back on the campaign trail and has subjected Italians to his smiling face by appearing on Italian television as much as he possibly can to plug himself and his manifesto.  He seems to be thrashing around like a fish put of water.  The world is still worried that Berlusconi can fool enough Italians into voting for him once more, despite his dire track record with regard to the management of Italy.
While Berlusconi likes to blame Monti for the tough austerity measures imposed on Italy during 2012, had Berlusconi done his job in the first place, austerity pain could have been avoided.  It is unclear how many Italians realize this.
2012 was also the year the secessionist Lega Nord political party was torn apart by a scandal involving its leader Umberto Bossi, party  and Bossi's family members who stand accused of pilfering party funds and using them for personal expenses.  See Public Pocket Money for Progeny for more on this.
2012 – The Year Berlusconi Became Incoherent
Silvio Berlusconi spent the whole of 2012 dithering over his increasingly hazy looking political future.
Initially, after Berlusconi moved over to make way for Monti, the tanned media magnate with a penchant for pretty young girls and bunga bunga, kept strangely silent.  Rumors of his retirement from politics grew, faded away and then grew once more, before fading to nothing.  Other rumors of a Berlusconi successor also reached a crescendo before fading to nothing.  Then came the rumors of a Berlusconi comeback.  These rumors grew, faded and then Berlusconi did actually decide he had to make a comeback, or at least try to.
The Berlusconi comeback finally came about during the weekend of the 8 and 9 December 2012 and provoked a mini-crash in Italy's financial markets, as well as causing the dreaded spread to rise.  The prospect of Italy falling back into the hands of bunga bunga man was a worrying one.
As many have noted, Silvio Berlusconi has become increasingly incoherent as 2012 has progressed.  Trying to fathom out just what he is up to has become just about impossible with even Mario Monti noting in an end of year press conference that Berlusconi's line of thought is highly perplexing.
2012 was also the year in which Berlusconi was found guilty, albeit not definitively, of tax evasion.  The conviction, and sentence to 4 years in prison, annoyed Berlusconi greatly and was one of the reasons why he decided to withdraw his party's support from the Mario Monti government.
Somewhat unexpectedly as the Berlusconi move was supposed to have been a mere warning shot, Mario Monti decided to shut down his technocrat government.  Monti's move wrong-footed the Berlusconi camp and further salt was poured on Berlusconi's open wounds when Mario Monti publicly labelled him, in so many words, incoherent in the aforementioned press conference.
2012 – An Austere Year for Italians
Italians have come to understand what austerity means during 2012 and the nation's economy is in a state of recession.  The number of Italians without work has been growing and youth unemployment has hit record levels.
There have been reforms as well as austerity measures, but many of the reforms have yet to bear any fruit in terms of economic benefits for the peninsula.  Many reforms have been either partial or watered down in order to keep Monti's odd coalition partners content and his government on its inherently unstable feet.
One reform which Italy really needed was to its electoral system, but this did not come about, mainly because all of Italy's mainstream parties did everything in their power to prevent anything taking shape.
2012 has also been a year of expenses and corruption scandals in Italy, with regional governments in Lazio and Lombardy being brought down.
Every single day, or so it seemed, a politician, often a member of Berlusconi's PdL party was caught dipping into public funding to finance private spending.
IMU Pain
The new IMU tax hit multi-home owing Italians very hard – lots of Italians have more than one house.  Italy's well-paid politicians have many homes and one politician in particular moaned about having to pay an amount which totaled less than one month of his parliamentary salary.
War on Tax Evasion
Technocrat ex-prime minister Mario Monti declared war on tax evasion and throughout 2012 Italy has been cracking down on this long standing Italian issue.
Some attempt is, finally, being made to stigmatize tax evaders in Italy and blame for Italy's cripplingly high tax burden is being laid, at least in part, at the doors of those who are either invisible, or do not declare earnings, or declare derisory amounts.
It's looking as if Italians are beginning, finally, to wake up to the problems which mass tax evasion can cause.
Italy has also been clamping down on benefits frauds and the press has been graced by quite a number of stories of window shopping, driving Italians who, according to their doctors, are blind.
One million 'invisible' homes in Italy have, somehow, been found in 2012.
Record Debt
Last, but by no means least, Italy's public debt soared to a record €2 trillion.  Interest on this not insignificant amount of debt costs the Boot a whopping €75 billion a year!
What a year!
What will 2013 hold for Italy?  Well, one thing is that general elections are imminent.
In two months time, Italy will have a shiny new government, although it is extremely unclear just who will be in this government and who will head it.  It could be Silvio Berlusconi!
What are your 2012 memories of Italy?
—–
Image credit – Costa Concordia wreck by Rvongher