Christmas in Rome is a very special season. Here's our list of the 15 Best Things To Do For Christmas In Rome 2016 with lots of great ideas for things to do if you are in Rome at Christmas time in 2016.
1. Christmas Markets
'Tis the season to be jolly, so to get yourself in the mood, venture out into one of Rome's fantastic Christmas Markets.
Although Christmas markets in Rome are not like those in as other countries (such as Germany), Rome puts on a great show nevertheless.
There are many Christmas markets in Rome with notable ones being at Campo de' Fiori near the most famous tourist attractions. Perhaps the most famous of Rome's Christmas markets is the one in the world famous Piazza Navona.
Piazza Navona
Built in the 1st century AD by Emperor Domitian as a hippodrome and flooded to re-enact naval battles (from where it gets its name), the Baroque movement left it's mark most conspicuously here with stunning fountains, architecture and statues from Bernini and Borromini.
Bustling with activity with street vendors, artists, street performers and even a carousel and a small fair for the children, Piazza Navona evokes a nostaligic feel for the Advent season.
Piazza Navona at Christmas
Mired by controversy in recent years due to the battle between the city authorities and control of the market place, we're hoping this year, the peace of Christmas will resolve any issues and provide a great Christmas Market.
Check it out and take a ride on the carousel – adults that means you too!
2. Splendid Christmas Trees
Rome really does go all out with its Christmas Trees which are always enormous, extremely well lit and 'Christmasyfied'.
The 4 best trees can be found at the Coliseum, in Piazza Venezia, at the top of the Spanish Steps, and of course, in St Peter's Square.
Coliseum Christmas Tree
The Christmas Tree at the Coliseum is probably the most understated of the four and given the back-drop of the Coliseum one can understand why!
Piazza Venezia at Christmas in Rome
Take a 10 minute stroll down the main boulevard from the Coliseum past the Roman Forum to arrive at Piazza Venezia. The Christmas Tree here is always splendid with a particular theme and in recent times has also included a lit nativity scene.
If you then continue down Via del Corso from Piazza Venezia, you will eventually reach the area around the Spanish Steps where there is a great atmosphere for Christmas with people milling around doing their Christmas Shopping, and the gorgeous Christmas Tree always tops off the experience.
St Peters at Christmas
Of course the most famous Christmas Tree in Rome is the one at the Vatican in St Peter's Square. This year the huge 25m spruce is from the Trentino region of northern Italy and will be decorated with handmade ornaments made by children undergoing cancer treatment at several Italian hospitals. The tree will be lit on 9th December and remain in position until the feast of Jesus' Baptism on 8 January 2017.
At the foot of the tree is the life size nativity scene that is unveiled on Christmas Eve each year (see below) so you actually get a double whammy of festive cheer.
3. Christmas in Rome Culture
Another way to get yourselves in the mood for Christmas is to get yourselves to the theatre or to the many fantastic concerts here in Rome.
Theatre in Rome
This year, 2016, you can find:
Ballet – The Nutcracker at Teatro dell'Opera
Opera:
Vivaldi's Four Seasons & other arias – frequently throughout Advent at 7pm Chiesa di Ponte Sant'Angelo
Various Opera Performances throughout Advent & Christmas at Chiesa di Sant Paolo Entro le Mura
Music:
Handel, Beethoven & Bruckner at Parco della Musica / Sala Santa Cecilia
For the Kids – "Disney on Ice: Frozen" at Parco della Musica / Sala Santa Cecilia
Christmas Concerts:
Christmas Concert – 5:15pm Sala Baldini
Christmas Concert – 7pm Chiesa Mettodista Italia
Baroque Christmas Concert – 23 Dec 5:45pm Chiesa di S.Maria Immacolata e Museo dei Cappuchini
4. Taste Holiday Treats
From the taste of culture to the taste of delicious food!
Italian food is delicious at any time of year, but this is especially true around Christmas in Rome when certain seasonal delicacies available.
First, Christmas is a great time to visit the new Eataly store near Piramide / Stazione Ostiense in the Testaccio area of Rome. This large indoor market plays host to lots of Italian foods and produce. You'll find gourmet treats as well as traditional foods & drinks.
If you're doing your Christmas food shopping and want fancy gifts or treats, then this is the place to go.
Panettone at Christmas
During this time of year, you will also see stacks of boxed cakes called Panettone. Available only at this time of year this 'sweet bread' simply melts in your mouth and is one of the lightest tasting things you can eat. I'd say it's a cross between bread and candy floss and Italians love it!
Finally, why not warm up with a hot chocolate or creamy cappuccino whilst in Rome. Perhaps the most famous Italian coffee shop is Cafe d'Oro just next to the Pantheon that sells coffee beans for you to take away as gifts, or simply for you to sit down & enjoy yourself to stave off the chill.
Being next to the Pantheon is obviously stunning as well! Speaking of which…
5. Trevi Fountain & Pantheon
The Trevi Fountain and the Pantheon are especially beautiful at this time of year.
Perhaps it is the crisp cold, or perhaps the longer nights, as these iconic monuments are especially beautiful in the hush of the evening.
Trevi Fountain at night
This is especially true of the Trevi Fountain fresh from it's multi-million renovation and clean up that ended earlier this year.
Stunningly beautiful when lit at night, and extremely romantic, the Trevi Fountain is always a crowd pleaser but at night most of the crowds have died down, and in fact, this is the best time to see the Trevi Fountain.
The Pantheon however is equally impressive. Both attractions are within easy walking distance from each other, and the Pantheon is also just a short walk from the Christmas Market in Piazza Navona (see above).
6. Ice Skating
If walking isn't really your style, how about gliding along with grace on an outdoor ice rink!?
Outdoor Ice Rink at Castel Sant Angelo
SPLAT! ok, maybe not everyone can glide around like Torville & Dean, and perhaps most of us look like we're dancing the Charleston…
Nevertheless, visitors and Romans alike can go ice skating at Castel Sant'Angelo, Re di Roma, Tor di Quinto, and Villa Giordani. Great fun for all the family!
7. Christmas Shopping
Now that your body and probably ego is a little bruised from the ice skating, how about indulging in a little retail therapy to perk yourself up whilst spending Christmas in Rome…?
Don't leave your Christmas Shopping to the last minute, get in quick to take advantage of Rome's fantastic shopping culture and learn why Italian fashion and design is world famous.
Via Condotti Designer Shopping
Of course the most iconic of Italian shops are the designer shops in the area around Via Condotti (just near the Spanish Steps). Luxurious brands such as Versace, Dolce & Gabbana, Valentino, Giorgio Armani and Prada are all in this area for those who want to splash out on their gifts.
For those who are less affluent and are more into bargain hunting, nearby Via del Corso also has a myriad of more mainstream boutiques.
8. Manger of Bethlehem
As we get closer to Christmas and our Advent preparations begin to bear fruit, we should be focusing more and more on the true meaning of Christmas – the coming of God to each of us as a helpless little baby in the humble beginnings at Bethlehem.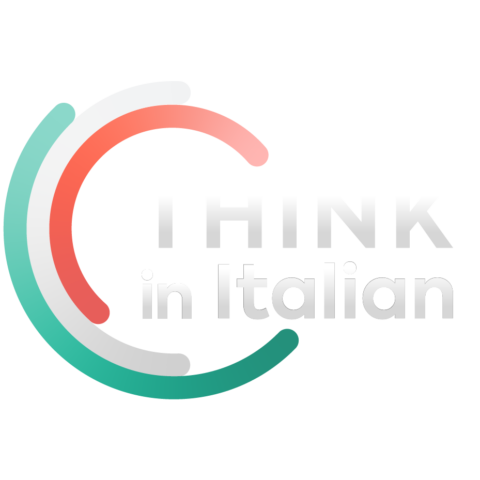 Stop reading, start speaking
Stop translating in your head and start speaking Italian for real with the only audio course that prompt you to speak.
No other Christian feast so captures the humanity of Jesus who comes to each of us, not as an all powerful deity, but as a loving baby calling us to love Him back.
Born in the House of Bread (or in Hebrew – Bethlehem), Jesus was laid in a manger (where animals eat from) for us to chew over the significance of what is before us.
Be there with the shepherds and magi as they come to adore this baby boy in the manger, by visiting the pieces of wood in the Basilica of S. Maria Maggiore which tradition holds are the pieces of the wood of the manger.
Relics of Christ's Crib
Collected and placed inside a silver reliquary in a small underground chapel in the middle of the church, the relics have been placed in a spot which had been hollowed out as a place of pilgrimage for those visiting Rome as early as 432AD.
Pope Sixtus III ordered a 'cave of the nativity' to be dug in the Basilica and although less cave-like today, it is extremely moving to be in the heart of the church and be before the Christ-Child's crib.
Surely Christmas in Rome wouldn't be complete without this visit!?
9. Nativity Scenes
Tradition holds that the first nativity scene (or nativity crib, or in Italian presepe) was made by St Francis of Assisi, but as mentioned above, as early as 432 and Pope Sixtus III, people have been creating re-enactments of this first scene of Christ's birth.
Italians pride themselves on their crib scenes and often compete with each other in producing the largest or most beautiful.
Some of the most notable nativity scenes in Rome include the one at the second level of the Spanish Steps, the Basilica of Santa Maria Maggiore, San Marcello on the Via del Corso, San Cosmo and Damiano, Santa Maria in Trastevere and the American church of Santa Susanna.
But the most famous and indeed most impressive is the Nativity Scene at St Peter's Square.
Life-size Nativity Scene at St Peters
Positioned at the obelisk in the centre of the square in front of the stunning Basilica of St Peter, the nativity scene is life-size and under construction for all of December.
The Crib Scene is finally unveiled on Christmas Eve in time for Midnight Mass at the Vatican.
This is truly impressive and of course you can visit it any time after Christmas Eve until 8 January 2017.
10. Midnight Mass
Christmas in Rome truly begins with Midnight Mass celebrated by the Pope at the Basilica of St Peter.
Despite its name, in recent years the authorities have chosen to have the Mass earlier in the evening of the 24th December for practical reasons.
This year, Midnight Mass with the Pope at St Peters will begin at 21:15 inside the Basilica.
Papal Midnight Mass
To attend the Mass, you will need tickets which can be requested from the Prefecture of the Papal Household. However, if you've not been able to secure tickets, then you can still follow the Mass on the giant screens that will be erected in St Peter's Square.
More information on Papal Masses can be found by clicking the link.
11. Urbi et Orbe
"Urbi et Orbe" is latin for "to the city [of Rome] and to the world". It is the name given to the address by the Pope given for the world to hear and made annually on Christmas Day.
The Pope generally sends Christmas greetings and prayers to all peoples in various languages but may also use the occasion to reflect on an important message for our times.
The finale of the Pope's Christmas Speech is to give his Apostolic Blessing to all those present in St Peter's Square and who are following his speech via modern communications, and grants the listeners a plenary indulgence.
Urbi et Orbi
Many Roman families will come to the square for this blessing and there is a very special and wonderful atmosphere that conveys the message of peace and wonder of Christmas.
12. Baby Jesus at Aracoeli
With the baby Jesus now having arrived, nativity scenes throughout Rome will now include the baby Jesus statue within their crib.
However this takes on special significane at the Basilica of the Holy Baby of Aracoeli at the Capitoline Hill.
Baby Jesus of Aracoeli
This magnificent church located at the top of a massive flight of steps, is so named as it is home to a 15th century devotional wooden statue of the baby Jesus swaddled in golden fabric, wearing a crown, and adorned with various gemstones and jewels donated by devotees.
The historical records show that this statue was carved from a single block of olive wood taken from the Garden of Gethsemani from the Holy Land. Numerous miracles of healing have been reported in association with the statue.
Normally located in a glass casket, for the period of Christmas, the statue is placed in the crib of the Basilica's nativity scene.
In the past, this has enabled thieves to get close enough to steal precious jewels from the baby (like candy from a baby), but we hope you will simply go to him and adore the beauty of the scene.
13. Expat Christmas Parties
The expat communities in Rome are very strong and vibrant.
They are a great chance to socialise, form new friendships and strengthen older ones.
The two main focal places of the expat communities inevitably centre on that great British & Irish invention – the two best pubs in Rome – Scholars Lounge (near Piazza Venezia), and Finnegans (in Monti near the Colosseo Metro Station).
Both of these pubs have a great Christmas party, with the Finnegan party often also including a bar crawl through Trastevere.
A great way to meet new friends, these are two highlights of the expat social calendar.
Finnegan Expats
The Scholars Christmas party will take place on Friday 16 December. The Finnegan Christmas party will also take place on Friday 16 December with Fr Christmas making an appearance offering gifts to children in the back room and a pub quiz.
Perhaps you can really dive into the Christmas spirit and do both!!
14. Christmas in Rome all year round
Don't want the Christmas in Rome fun to end?
Fear not, there is a shop in Rome called Sempre Natale which means Always Christmas which is a Christmas shop that is open all the year around from 11am until 9pm!
If you need some last minute Christmas decorations or christmassy gifts, then this is the place to go! Sempre Natale, Via della Scrofa, 93, 00186 – Rome
15. Christmas in Rome Tour
To truly get the most out of your Christmas in Rome, why not join Eternal City Tour's Christmas in Rome Tour which includes the vast majority of the top things to do in Rome for Christmas.
There is no better way to experience Rome this Christmas time.
By Paul – an American who left the States at the age of 21 and moved to Rome after having a great thirst for knowledge for the development of Western Civilization & the Roman Empire. He has been working as a tour guide there for almost 20 years and has even taught history at universities in Rome.