Written by long-time Italy enthusiast of Italian ancestry, Susan Van Allen, 100 Places in Italy Every Woman Should Go, represents a fresh take on the travel guide genre.
I have a copy of the book, which Susan Van Allen's publicist, JoAnn Locktov, kindly sent me, and I've certainly enjoyed what I've read.
Though the title of Van Allen's Italy travel guide book is self-explanatory, it is somewhat misleading.
Why is it misleading?
I am a Man
Well, in case you did not know, which is possible seeing as the cut down version, Alex, of my full name, Alexander, which I use, is also used by women.  I am, just in case you were wondering, a man.  Despite my being male, I feel fairly certain that many men would find 100 Places in Italy Every Woman Should Go of interest, as indeed have I.  The book also mentions many more than 100 places too!
Yes, it is true that the travel guide is aimed at a female audience, and sections entitled 'Shopping', 'Beauty Treatments and Spa's' may not appeal to male readers.  Unless they are thinking of an original birthday gift, wedding anniversary or first and second honeymoon, that is.
Introductions to some chapters such as that of Chapter 15, which begins with "Do you think all the men here (in Naples, Italy) know how good looking they are?", may have some men wondering just what kind of sightseeing their female companions will be getting up to in Italy.
Even though Van Allen's book does lean towards the fairer sex, one can imagine that more than a few men will find themselves dipping into their significant other's copy of this book quite often, and, I'm equally sure that men will find what they read interesting, as well as fun.
Light and Approachable Style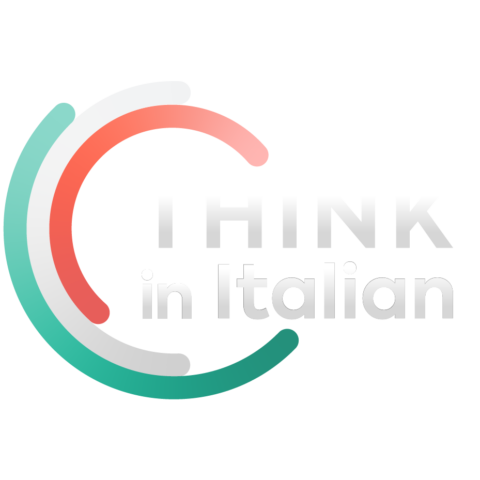 Stop reading, start speaking
Stop translating in your head and start speaking Italian for real with the only audio course that prompt you to speak.
Susan Van Allen's 100 Places in Italy Every Woman Should Go is written in a style which is light and approachable, as indeed a travel guide should be, or at least that is what I think.
Being confronted with a series of history lessons, which seems to be what some travel guides are like, is all very well, but does not really sit too well with that holiday mood.  While Van Allen's book does give a little historical background, the net result is a tome which will serve to whet one's appetite on the run up to a trip to Italy, as well as proving rather handy once you set foot in this enchanting, but complex, land.
100 Places in Italy Every Woman Should Go is the sort of book which can be used to do some holiday planning too.  One interesting feature is that throughout the book, you will find links to sites on the world wide web where more information can be found.  Very useful.  There is also an 100 Places in Italy Every Woman Should Go iPhone/iPad app.
Useful Travel Information
On Van Allen's section on Venice, Italian Monica Cesarato, who lives near Venice, commented that
…when I read the part about Venice I was very impressed (some times travel guides can be so generic and misleading) because Susan Van Allen has given well described and useful information on many activities to do in Venice, which are usually overlooked by other travel books.
Oh No, Not Forte Dei Marmi!
Although I have not read Van Allen's book from cover to cover just yet, there was one place she mentions which would not make it onto my own list of places to visit in Italy:  Forte dei Marmi in Tuscany.  I've been there, and will not go again.  In my opinion, it is a pretty average Italian beach resort.  I've never really understood why this seaside town has a reputation for being a playground for the rich and famous.  Actually, I doubt Forte dei Marmi would even make it onto my list of 1000 places to visit in Italy.
Still, despite my disagreement with one of Van Allen's choices, the rest of her book is jam packed with comprehensive information on not only places, but also activities, such as cooking schools, places where one can learn Italian arts and crafts, such as mask-making in Venice, and more, much more.  Actually, the amount of information is such that it is likely to keep you coming back to Italy for years to come.
For Photographers
Photographers thinking of coming to Italy would also find 100 Places in Italy Every Woman Should Go very interesting, in that many of the places mentioned are extremely photogenic.  I'm pretty certain Van Allen's Italy guide will help photographers thinking of coming to Italy uncover plenty of photo-opportunities.
Would I encourage you to buy 100 Places in Italy Every Woman Should Go?  Yes, here it is on Amazon.com:
100 Places in Italy Every Woman Should Go (Travelers' Tales)

on Amazon.com